The word "Tech" is an abbreviation for "Technology". Just as the word tech provides a shortcut for the longer word, technological innovation provides short cuts for the fashion industry.
Fashion industry technology makes the design, manufacturing, marketing, retailing, etc., more efficient.
Technology is the application of scientific knowledge for practical purposes, especially in industry. It seeps into most or all of the segments of the apparel & textile business.
Below are some additional fashion tech relevant resources:
Fashion Tech at the Fashion Institute of Technology - Learn how to take a fashion tech idea from prototype to finished product through experimentation, iteration, and some simple creative coding. Their emphasis will be on the technical aspects—you will come to understand the basics of electricity, materials, microcontrollers(small computers), sensors/actuators, and the code that makes all of these things work together to create expressive projects.
Learn more about FIT from the Fashion Institute of Technology summary.
New York Fashion Tech Lab (NY FTL) - The New York Fashion Tech Lab delivers the premier platform for collaboration between major fashion retailers and the startup community, enabling iteration, validation, and acceleration of technologies that advance the industry.
Entrepreneur Fashion Tech - read articles about new fashion tech and the innovative companies behind the new technologies. Innovators describe what it's like to be entrepreneurs who've help unite the fashion industry with their new tech, social platforms, software etc.
Fashion Tech Forum - Fashion Tech Forum provides a platform for discovery and inspiration for the leaders of fashion, retail and technology to collaborate to build communities and partnerships for sustainable brands of the future. Karen Harvey founded Fashion Tech Forum in 2014 to create a space for fashion and technology leaders to come together to better understand how each industry was approaching the future of retail.
Future Tech Lab (FTL) It's a place where new technologies and sustainable innovators connect, collaborate, and conceive products and brands that reimagine the way we create. Driven by an incredibly dedicated team; a diverse advisory board curated from the worlds of fashion, technology, sustainability, and academia; and a high-profile mentors board, FTL is a disruptive movement that empowers science and art Equal parts investment company, multinational accelerator, and experimental laboratory, Future Tech Lab (FTL) is a hybrid created to both disrupt and transform the fashion ecosystem.
Maybe they should invest in ApparelSearch.com
Fashion Tech Talks - Fashion Tech Talks is a full day of lectures, performances, interviews and panel discussions on the fusion of fashion and technology. We are bringing together some of the world's foremost visionaries in their fields – designers, scientists and business leaders, innovators and motivators. https://www.fashiontechtalks.com/
Learn more about Fashion Tech.
Do you want to work in the technology segment of the fashion industry. You may want to learn about fashion tech jobs from the LinkedIn website.
Before you get a job in fashion tech, you may actually have to take some college courses on the subject. If you have a technical frame of mind along with creative prowess, Bachelor of Fashion Technology (B.F.Tech) would be good choice for you to persu. National Institute of Fashion Technology (NIFT) provides a four year course leading to B. F. Tech (Apparel Production) at the undergraduate level. Learn about other fashion schools to see which may offer technology relevant courses.
You may want to also learn about smart fabrics.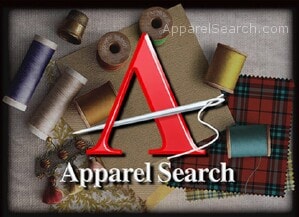 We hope this summary of fashion section has been of help to you.
Thank you for using the Apparel Search website.