The use of the term "technology" has changed significantly over the past few centuries. The terminology rose to prominence in the 20th century in connection with the Second Industrial Revolution. However, at that time, people could not have ever imagined how technology would change and benefit our everyday life. Fashion technology has provided huge advantages to textile and clothing companies. Tech helps ever aspect of our business at all levels of the supply chain. Fashion industry technology helps from the design process all the way until clothes, shoes, or accessories are sold to consumers. The word technology mostly refers to tools and machines that may be used to solve real-world problems. The internet, software, computers, and other tech driven devices have greatly benefited the garment industry. Below you will find some of the companies that have helped shape our industry.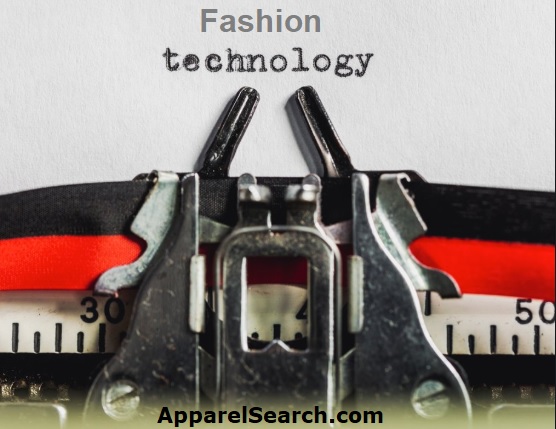 Investronica Sistemas, S.A. / Invescol: is a Spanish company created in 1980, specializing in the development of CAD design tools (Computer Assisted Design), CAM systems (Computer Assisted Manufacturing) and CIM projects (Computer Integrated Manufacturing) for the apparel and upholstery industries, as well as for others such as automobile, aeronautics, etc. The Company currently has Delegations and Distributors in over 55 countries, while INVESTRONICA SISTEMAS CAD, CAM and CIM systems are present at over 5.500 client sites around the world and in all five continents. INVESTRONICA SISTEMAS has a client portfolio of world renown, which encompasses the fashion, upholstery and aeronautics sectors. Indeed, many of its clients are considered top quality brand names and use INVESTRONICA SISTEMAS systems daily in developing their products. Address: Trv 33 bis # 131 Bogot Colombia Phone: 57 3 231 0062 Email: info@invescol.com
Wholesale Item # 1: CAD
Wholesale Item # 2: CAM
Wholesale Item # 3: CIM
---

JDA Software: The JDA Portfolio products address a wide array of critical business functions. They can deliver best of class solutions for merchandise management, inventory allocation and replenishment, planning, demand forecasting, store operations and point of sale, supply chain collaboration and CPFR programs, space management at the store shelf and business optimization and analysis.
---

JPMA: JPMA is an International POS software company (Point of Sale). Address:: 1597 Cole Blvd. Golden Colorado 80401 USA Phone: 303.232.3700 Email: marka@jpma.com Contact: Mark Angeletti
---

Latitude Business Systems Inc. / Bundle Track: Phone # 617 556 4003
---

Launch Metrics: Marketing Platform & Data Analytics to help Fashion, Luxury and Cosmetics professionals discover, activate and measure the Voices that matter for their brands
---

Lectra: Lectra is a world leader in the design, manufacturing and distribution of software and hardware dedicated to the major industrial users of textiles, leather and other soft materials, supplying a comprehensive range of associated services for the development of complete solutions, from product design to manufacture to retailing. Lectra, a leading technology provider to the fashion industry offers a wide range of software, automated cutting systems and high value-added services covering the entire value chain, from design through manufacturing to retailing. Lectra Fashion PLM (Product Lifecycle Management), specifically designed for fashion companies, integrates process optimization with collections lifecycle management and includes modules for line planning, creative collection development, product data management, product engineering, and workflow management. Lectra Kaledo Collection, which shares a common database platform within PLM, encourages artistic creativity while structuring the collection creation process and facilitating the exchange of information internal and external to the design environment. Lectra Kaledo Textile is a suite of software for the textile designing processes of Print, Knit and Weave that further facilitates the exchange of information internal and external to the design environment. Lectra serves over 20,000 customers in more than 100 countries.
---

Logility, Inc. (subsidiary owned by American Software Inc. http://www.amsoftware.com/) Logility's Voyager Solutions are an integrated suite of business-to-business internet value chain management solutions that enable manufacturers, distributors and retailers to more effectively optimize the activities along their respective value chains and enhance collaboration among trading partners.
---

LogOn Business Systems: LogOn specializes in providing comprehensive ERP (Enterprise Resource Planning) software solutions to our customers within the apparel, footwear, and accessories industries who require a robust color, size, dimension matrix. With LogOn's ERP solutions. The core LogOn system handles all your company's operation needs including complete sales cycle, production cycle, inventory management, and financial accounting data fully integrated into a complete package. They offer ERP solutions to small business and enterprise clientele including a hassle free and cost effective upgrade paths. All their current ERP systems are fully web accessible and are available in fully hosted environments. Address 330 Madison Avenue, New York, NY 10017 Phone - 646-495-5320 Fax -646-219-0464 E-mail: sales@logonsystems.com Contact: Michael Turanski
---

MFG Textiles: MFG.com, founded in 2000, is one of the largest online marketplace serving the global manufacturing community.Whether you're sourcing Garments, Home Textiles, or Industrial Textiles, The textiles Channel at MFG.com serves as an online supplier relationship management tool that helps determine market pricing and saves buyers time through helping them source smarter by becoming more efficient at creating, delivering and tracking the RFQ process. With MFG.com, buyers get to market faster through effectively matching their requirements to a factory's capability, capacity and quality. The technology intelligently connects buyers with suppliers of manufacturing services while directing the collaboration, quoting, due diligence and analysis processes. Sourcing Managers and Merchandisers request quotes online that are instantly matched to factories that have the right expertise and capacity at an exact moment in time. Buyers benefit from discovering the right suppliers with minimal effort and suppliers discover customers with an immediate manufacturing need that they otherwise would not have known about. MFG.com supports a vast array of textile categories and products. If a textile item needs to be manufactured, it can be sourced through MFG.com
---

My Virtual Model My Virtual Model Inc. has set the standard for online apparel shopping. Two core technologiesMy Virtual Model Dressing Room and My Fitenable consumers to "try on" clothes on the Internet. The year 2002 saw the introduction of a third product, My Virtual Model Imail. This innovative marketing tool offers a unique, fun and simple interactive MVM Dressing Room integrated in an e-mail. For merchants, deploying My Virtual Model technology improves bottom-line profitability by increasing revenues while cutting costs. Shoppers using My Virtual Model solutions spend more, buy more and return far fewer itemsresulting directly in reduced shipping and handling costs.
---

New Generation Computing , Inc., a wholly owned subsidiary of American Software (http://www.amsoftware.com), is a global software company that has 25 years of experience developing and marketing business applications for apparel manufacturers, brand managers, retailers, importers and other businesses in the sewn-products industry. The company's products include e-SPS; AMAS, a specialized apparel business control, accounting and MRP system; TPM, a shop- floor control and manufacturing execution system; EZ-Ship, a labeling, packing and shipping system for remote factories; SP&E, a screenprint and embroidery management system; and Full Package, a multi-lingual business control system for offshore enterprises. Headquartered in Miami, New Generation Computing has sales offices worldwide and more than 600 clients, including Wilsons Leather, Kellwood, Hugo Boss, Russell Corp., Maidenform, William Carter, Rainbeau, ISDA & CO and Alianza Textil. Phone # (305) 556-9122,
Fashion Software

ERP Software

PLM Software
---

Nouvolution, Inc.: Originally founded as CIMS in 2001, Los Angeles-based Nouvolution Inc., publishes N41 an ERP business software solution for running every aspect of apparel and footwear companies including order processing, finished and component inventory management, accounting (AR), production, materials requirement, Scan and Pack, UPS and FED EX link, Quickbooks link and EDI. Nouvolution has provided the software answer for many successful clients within the Apparel, Accessories, and Footwear industries. Nouvolution will grow with the needs of your company. SQL Database. Address: 3350 Wilshire Blvd., Ste. 950 Los Angeles, CA 90010 Phone: 310-801-4078 Fax: 213-738-1011 Contact: David Dea Email: david@nouvolution.com
---

Porini USA: Porini USA has developed the Microsoft Dynamics Industry Solution for fashion and footwear. This industry leading solution combines the flexibility of Microsoft Dynamics AX with proven coverage of apparel sourcing and distribution functional requirements. Address: 155 E 34th Street New York, NY 10016 phone: +1 212 2131084 info@porini.us or Email: jbuchan@porini.us Contact: Jon Buchan
---

QRS: QRS was founded in 1988 with a unique vision: to build a technology company that would enable real-time collaboration across the extended retail supply chain, regardless of place, product and size.
---

REACH Technologies: an emerging leader in information technology solutions for the global sewn product industry, offers pre-packaged products, custom solutions, consulting services and offshore development facilities to its clients. REACH solutions add significant and sustainable leveragable advantages to clients enabling them to navigate today's turbulent marketplace. Built using best-of-breed technology platforms, their solutions are open, robust and scalable. REACH will gain an unprecedented competitive advantage by being the first sewn product software company to maximize the India talent- and-cost-advantage for every process in the extended sewn product supply chain.
---

SnapFashun Inc.: SnapFashun is software program for the fashion industry. It works along with Adobe Illustrator to provide a interactive reference library as well as browser to store sketches. All SnapFashun Libraries include both details and items that can be snapped together, manipulated, altered and resized, so students can develop their own designs and portfolios. Also it quickly and easily teaches students the indispensable tools of Illustrator that the fashion industry requires. This teamed with their learning the correct names of fashion details and silhouettes is the beginning that gives them the verbal and technical skills required to work in the industry . All libraries include: a hard copy of the contents of the library, a manual, and a CD. SnapFashun provides interactive fashion libraries of women's, men's and kid items based on BGA's 25 years of fashion reporting experience covering the hottest selling items and details from Europe, Los Angeles and runway. All SnapFashun Libraries work as a plug-in for Adobe Illustrator for Mac and Windows. All sketches are drawn to scale allowing for easy manipulation, alteration, and the interchanging of components for quick and accurate design generation. Address: 7551 W. Sunset Blvd., Suite 203 L.A., CA 90046 Tel: 323-882-6620 Fax: 323-882-6712 Contact: Bill Glazer Email: sales@snapfashun.com
Trend Forecasting

Design Software
---

Software Builders Cotton Systems, Inc (USA):Developers of software for cotton merchants, electronic warehouse receipts handling and bale management. Links to weather reports and cotton related sites.
---

SUN iTECH INDIA (PVT). LTD, are leading Software Development Company located in Chennai, India. Our branch office is at Houston, Texas-USA. We have developed and successfully installed Garment Manufacturing Management Software for the Tirupur market. yarn Track - Garment Manufacturing Management System yarn Track is a Web Based Garment Manufacturing Management Tool, which is easy to implement-and-use package for Garment Manufacturers and exporters. Unlike other systems, which are jargon based, yarn Track goes literally threadbare (yarn bare) to the basics. It understands the needs of everyone involved in this trade, yarn Purchaser, fabric manufacturer, merchandiser, Style Creator, Stores Handler, and so on. The system is so flexible that to start with, there is no difficulty for the user to enter their data and get their reports immediately, without bothering him for the related strictures. As the user is getting conversant with the package, he contributes to the basic data building, thus enabling the management to achieve their objective of Proximity to information. Address: 3rd Floor, OMS Court, # 1, Nathamuni Street, Off. G.N. Chetty Road, T.Nagar, Chennai 600 017. Tamilnadu, India . Tel # 91-044 815 7141 / 7242 e mail: sunitech@eth.net
---

techexchange.com: Teaching technology to the textile trades - techexchange.com is host to one of the world's largest resource for supply chain technology news, information and vendors. Visitors can conduct research on the technologies that are changing the landscape of the apparel and textile industries. Search for software, hardware, service providers, jobs, schools, post technology questions on the chat forum and more. Address: 2229 Sherwood Court Minnetonka, Minnesota 55305 USA Phone: 952-593-9085
Email: tross@techexchange.com Contact: Teri Ross
---

TexTech Systems, LLC: TexTech Systems supplies the textile industry with systems for shop floor production monitoring as well as the tools needed for roll handling and sample making. TexTech Systems has helped textile customers improve quality and increase productivity for over 25 years. TexTech Systems represents the following companies in North America:
Porini USA Production monitoring and planning for weaving, finishing and preparation.

Polytex AG Sample making tools including pinking machines, waterfall machines, etc.

Polymaster UK fabric rolling, cutting, inspection, and packing machinery.

CCI Sample weaving and warping machines with built-in design systems. Norsel AG Heat applied labeling systems for fabric tracking through any process.
Call TexTech Systems for all your manufacturing needs. TexTech Systems is a Microsoft Partner and a Dell Reseller. Address: 380 Wingo Heights Rd. Suite 6A Spartanburg, SC 29303 USA Tel: +1 864 580 5596 Fax: +1 864 580 5598 e-mail: mail@textechsystems.com
---

Tru-Fit Data Systems: The Tru-Fit Apparel Management System was designed by industry experts and is easy to use. Microsoft Visual Basic and SQL Database provide built-in flexibility allow the system to be easily modified for individual use, often without the need to do any programming. Key features include: available to sell reporting, sophisticated multi-store (distro) order entry, including consolidated picking tickets; intelligent order allocation logic; production orders to schedule imports, planning to ID profit by groups/styles; booking analysis (cut and sold reporting) and integrated EDI functionality to maximize productivity. Address: 34 Kennedy Boulevard East Brunswick, NJ 08816-1248 Phone: 732-247-7900 Fax: 732-247-8599 e-mail: Contact: Ken Reifer.
---

UKY Corporation Ltd / Texwatch Inc.: is an online production tracking system that enables Accurate Production Monitoring. GarmenTrak provides an Intelligent Tracking Projection system for precise management of production tasks, creates an environment for a Collaborative Workdesk between Buyers, Suppliers and Factories, enhancing real-time transparency. Address: Hong Kong Phone: (852) 2420 1194 Fax: (852) 2420 3682 Email: csgt@texwatchinc.com
---

Visionet Systems, Inc.: Visionet has proven its capability to dramatically improve operational performance and profitability of its apparel industry clients, by optimizing their existing applications. They Optimize a new system to meet apparel industry or business specific requirements, Enhance or add new functionality to an existing system, and Integrate a new system with an existing system, multiple existing systems, and multiple new systems Address: 3 Cedar Brook Drive Cranbury, New Jersey 08512 United States Phone: 609-452-0700 Fax: 609-655-5232 Email: info@visionetsystems.com Contact: Alan Lustig, Business Development Executive
---

Visual 2000 Inc.: Visual 2000 is a Montreal based software developer specializing in Apparel Specific Enterprise Management Software. Visual 2000 is the leading provider of Apparel ERP Software in Canada. Visual 2000 has an established presence worldwide with distribution channels in Toronto, Vancouver, New-York, Mexico, Taiwan, China and Hong-Kong. When you choose Visual 2000, you choose more than just another software solution. Thats because Visual 2000 was formed by professionals with decades of experience in the sewn products industry. They have joined together to deliver on-site applications that facilitate the implementation of advanced Enterprise Management and Product Distribution systems. Visual 2000 DPMS software is a complete, best-of-breed solution that delivers outstanding value based on exceptional price/performance and functionality. The software is key to companies seeking to enhance profitability in an evolving supply chain-based economy. The Visual 2000 DPMS product offering includes modules, ranging from Web-Based PDM, sales, purchasing, inventory, accounting, Web-Based Ordering (Dynamic ATS), MRP (Material Requirement Planning), RMA (Return Merchandise Authorization), EDI, Bar Coding, and Product BOM (Bill of Material). All modules are scalable and interactive in a client/server environment. This wide selection enables the tailoring of solutions specific to the needs of individual companies and numerous vertical industry segments. Address: 65 West, 36th St, Suite 300, New York, NY 10018 Phone: 212-485-8087 Fax:212-485-8095 E-mail: ayaz@visual-2000.com Contact name: Ayaz Alam
---

Xperia: formerly Online Data Systems, is a new company, applying years of Apparel Industry knowledge, offering solutions and services that enable organizations to more effectively plan and manage their production/sourcing operations, supply chain activities and customer service business practices. Their solutions and applications were initially designed to handle the multi-dimensional product characteristics and complex business processes of apparel manufacturers. Their apparel industry solutions focus on addressing key critical business challenges facing most companies in today's marketplace.
---

Yu-nique Solutions Inc.: they have created a method to organize swatches and design elements. Yunique Solutions provide high-value solutions for organizations where performance management and process improvement are strategic initiatives. The management of Yunique Solutions is fully aware of the strategic role of PLM and the value it can bring to every organization.
Return to the fashion technology main page.
Have you heard about the fashion technology group at the Fashion Industry Network. If you are an expert on technology as it is used in the fashion or textile industry, please join the group.
Thank you for using the Apparel Search website.
If you know of additional tech resources that should be added to this clothing industry database, please Contact Us.