The clothing industry is no longer in the stone age. Welcome to the new world of fashion industry software.
If you have questions regarding technology used in the fashion industry or textile industry, you can ask questions in the fashion technology group at the fashion industry network. If you work for a tech company that sells product to the fashion industry, you should join the group to help educate members regarding your products.
Fashion Industry Software Companies
Merchandising & Design
CAD (Computer Assisted Design)
Digital Fashion Sketch Software
Manufacturing
Production Management Software
Computer Aided Manufacturing (CAM)
Business
ERP Enterprise Resource Planning
PDM Product Development Manag.
PLM Product Lifecycle Management
Trade Show Management Software
Logistics / Warehousing
Logistics / Transportation Software
Retail Software
Point of Sale Software (POS)
Fashion Industry Software Companies


ABS Apparel Business Systems : forerunner in application development for producers of apparel, footwear and sewn products has provided industry-specific software for over three decades. The core solution, ABS automates all aspects of Production, Order Processing, Inventory Allocation, Purchasing, Accounting, and more, offering a comprehensive, web-enabled ERP solution for Manufacturers, Importers, and Contractors of small to enterprise size companies. Fully integrated, ABS includes over 30 modules to address every facet of the business and production management cycle. Address: 2. West Lafayette St. Norristown, PA 19401 Phone: 800-426-7880 Fax: 610-592-0890 Email: Sales@apparelbusiness.com
---

AG Systems (Perfect Fit): Apparel Management Software for Macintosh and Windows Order Entry, Invoicing, Finished Goods Inventory, Picking, Contact Manager Integrated Accounting: Accounts Receivable, Accounts Payable, General Ledger Production Control: Cut Tickets, Raw Materials, Materials Allocation Address: 707 Cesar Chavez St. San Francisco, CA 94124
---

AIMS 360 (Apparel Information Management System): With over 5,000+ installations, AIMS 360 is the industry's leading apparel ERP software offering the most robust and fully integrated solution for manufactures and wholesalers/distributors of apparel, footwear, handbags, accessories, jewelry, home furnishings and other fashion goods. AIMS 360's product suite is comprehensive, feature-rich, user-friendly, easy to implement and is compatible on a PC, Mac, or iPad. AIMS runs on the most advanced technologies and platforms offering a hosted cloud based solution which runs on .NET and SQL servers or an on-site solution. A Microsoft Gold Partner and Gold Level QuickBooks developer, AIMS 360 provides the most professional, up-to-date business applications, including: AIMS EasyShop™ online B2C retail shopping cart, AIMS WebLink™ online B2B wholesale shopping cart, AIMS RemoteLink™ native iPad app for taking orders anywhere, anytime, the easiest-to-use EDI integration, AIMS GL Integration™ with QuickBooks, Sage and other accounting software's, UPS and FedEx shipping integration, and Business Analytics for iPad. From materials to finished goods, our system is easy-to-use, customizable, and affordable. AIMS360 serves clients of ALL sizes! Whether a start-up, medium size, or large business, AIMS is your ERP solution and is here to help you grow and increase your ROI! AIMS is located in the California Market Center, 110 E. 9th St., Suite A1169, Los Angeles, CA 90079. Call: 310-361-5710 Email: sales@aims360.com
---

Apparel Data Systems (ADS): is a major resource of industry specific software solutions to address your "Mission Critical" requirements as well as your every day business needs for the sewn goods and accessory industries.
---

ApparelMagic: ApparelMagic® is the industry leader in apparel management solutions, with more than 27 years of excellence. Web-enabled, PC & Mac compatible, ApparelMagic offers ERP, PDM, CRM, PLM, EDI and Accounting in one integrated solution. ApparelMagic offers the MOST COST EFFECTIVE ERP/eDI Solution in the industry as well as ApparelMagicTo Go for iPads and Notebooks, ApparelMagic® Web, your live web based order entry system, and ApparelMagic® Plus, your powerful customization tool, to write your own scripts, reports and layouts. ApparelMagic To Go and ApparelMagic Web enable your sales team to show your digital showroom and take orders ANYWHERE, on your iPad, laptop or other web friendly mobile solution (with or without internet access. ApparelMagic provides direct and immediate access to the latest status of any line, any customer, any accounting report. ApparelMagic provides a visual feast of images, specs, revisions, instructions, sales history and other tools to easily to determine all options and respond effectively. ApparelMagic also supports easy integration with UPS, FedEx, e-commerce links to your shopping cart and 3d-party warehouse systems. ApparelMagic's user friendly visual interface, worldwide deployment options and comprehensive reports give you unmatched power to move your business forward. All systems include free training, live technical support, product updates and powerful online help tools. Contact: John Murphy, ApparelMagic, 1764 North Congress Ave, West Palm Beach, FL 33409. Toll Free: 888-636-0002. Email: sales@apparelmagic.com.
Fashion Industry Software
Fashion Industry Technology
PLM Software
EDI Technology
Inventory Control Software
e-Commerce Technology
---

AppCon (AppSphere): founded in 1991 in Pennsylvania, they have been providing application softwar and support to distributors, importers, and manufacturers for more than twenty years. They provide web based programs.
---

Aria Systems: Aria Systems is a provider of complete Enterprise Resource Planning (ERP) solutions and creator of the Digital Order Form, an efficient field sales automation tool for the Tablet PC. Our flagship Aria 4XP ERP Product Suite is an end-to-end solution for Supply Chain Management (SCM), Product Lifecycle Management (PLM), and Electronic Data Interchange (EDI), specifically designed for the Apparel, Accessories, Footwear, Home Furnishings, and Textiles industries. With 15+ years of experience in developing, deploying, and maintaining fully-integrated systems, Aria possesses the critical insight required for understanding the unique challen! ges facing apparel companies from both an Operations and Information Systems perspective, and delivers solutions that match the unique business needs of our customers. Aria Systems services include comprehensive training solutions, as well as business and process management consulting.
---

Artlandia, Inc. (USA):

Developers of Artlandia SymmetryWorks, an Adobe Illustrator

plug-in for creating designs in repeat. Demo download, tutorials

and other pattern design resources.

The user creates a motif and

the plug-in immediately puts it in repeat. All types of

repeats are supported.

Contact:

Olga Bakshee

E-mail:

artlandia@artlandia.com

---

Assyst International Software solutions for the sewn goods industry, including, design, grading, marker laying cut planning and product data engineering.
---

Autometrix: (USA) precision cutting systems for the sewn products industry. Autometrix is a leading producer of pattern making software and automated low-ply cutters. They can help your company move from paper patterns and hand cutting, to computer aided design and automated cutting ... painlessly!
---

AVL Looms Textile design & manufacturing software. AVL derives its heritage from the designs and inspiration of Jim Ahrens (1906-2000), a mechanical engineer by trade who began designing looms in the 1930s. Beyond designing looms, Jim was also a production handweaver including contract weaving for department stores, owner-operator of a weaving school and retail store, and textile researcher for the U.S. Department of Agriculture. Jim sold and serviced his looms for nearly five decades (1940's - 1980's). These included direct tie-up, side tie-up, rising shed & countermarch dobby, and draw looms. For more on Jim Ahrens, please visit Ahrens Looms website.
---

A2000 Software by GCS: The A2000 ERP package expertly handles all of an organization's transactional requirements. The system provides separate, yet totally integrated modules for PDM, Production, Forecasting and Inventory, Warehousing, Order Processing, Allocation and Sales, Shipping, Accounting, EDI, Report Writer and System Administration, as well as business specific customized modules for Catalog, Telemarketing, and Web-enabled consumer based sales. When business needs change, sales volume increases or additional divisions are added you should not have to change your software, causing expensive disruption to your business. A2000 has worked closely with major manufacturers and distributors to develop a fast, state of the art application that is truly geared exclusively to the apparel, home furnishings, and accessory industries. With today's increasingly competitive and ever changing business environment it is important to keep a lean, efficient organization. They can deliver the power, scalability and customized functionality of A2000 to companies of all sizes at affordable costs.
Apparel Industry Software

EDI

ERP Solutions
PDM Solutions
Warehousing Solutions
Return to the Apparel Technology main page.
If you wish to educate yourself on fashion technology issues, you can read the Fashion Technology News.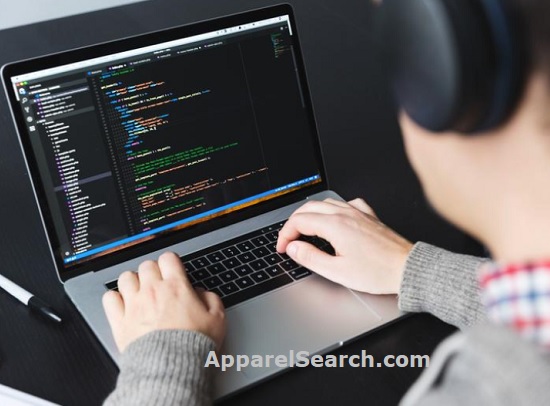 Do you own or work for a fashion industry software company? If yes, make sure you are listed on Apparel Search.
Apparel Search has the best clothing industry software directory on the planet.