Warehouse Industry Software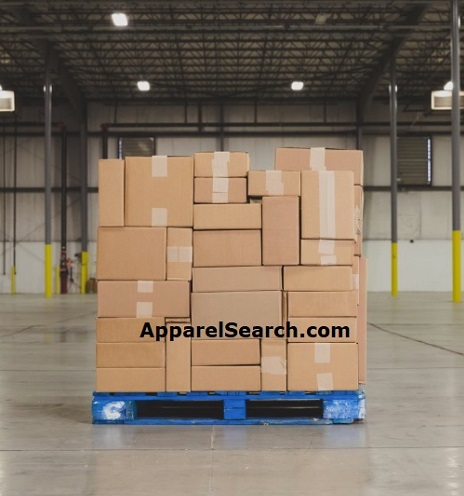 A2000 Software by GCS: The A2000 ERP package expertly handles all of an organization's transactional requirements. The system provides separate, yet totally integrated modules for PDM, Production, Forecasting and Inventory, Warehousing, Order Processing, Allocation and Sales, Shipping, Accounting, EDI, Report Writer and System Administration, as well as business specific customized modules for Catalog, Telemarketing, and Web-enabled consumer based sales. When business needs change, sales volume increases or additional divisions are added you should not have to change your software, causing expensive disruption to your business. A2000 has worked closely with major manufacturers and distributors to develop a fast, state of the art application that is truly geared exclusively to the apparel, home furnishings, and accessory industries. With today's increasingly competitive and ever changing business environment it is important to keep a lean, efficient organization. They can deliver the power, scalability and customized functionality of A2000 to companies of all sizes at affordable costs.
Apparel Industry Software

EDI

ERP Solutions
PDM Solutions
Warehousing Solutions
---

BlueCherry / CGS: BlueCherry Advanced Warehouse System (AWS) comprises a comprehensive set of warehouse and distribution management capabilities available for you to achieve the speed, accuracy, and reporting needed to master the distribution process. It provides solutions for every aspect of the distribution center; including receiving, put-away, picking, packing, shipping and inventory management. As a fully integrated extension of the standard BlueCherry warehousing solution, Advanced Warehouse System can provide you with the tools needed to manage even the most sophisticated warehousing needs.
---

ComputerCare Inc.: CAMS (ComputerCare Apparel Management System) is designed by industry experts as a full function ERP system that integrates FG Inventory and Production with Order Entry. CAMS is easy to use for importers and manufacturers of clothing products and even easier on your budget. ComputerCare has built-in flexibility to allow the system to be easily modified for individual use, often without the need to do any programming. Key features include:
available to sell reporting all the time, anytime; sophisticated multi-store (distro) order entry, including consolidated picking tickets; intelligent order allocation logic; production orders to schedule imports, cutting & knits; planning to ID profit by groups/styles; booking analysis (cut and sold reporting) to maximize productivity. Integrated EDI and PDM modules are available. Address: 241 Forsgate Drive Jamesburg, NJ 08831 Phone: 732-656-0673 Fax: 732-656-0656 Contact: Ken Reifer E-mail: sales@computercare.com
---

Eclipse: Warehouse, distribution and inventory control solutions
---

Exenta (formerly Sim Apparel): Exenta is one of the only comprehensive, state of the art supply chain technology provider serving the apparel and soft goods industries. They combine easy-to-use, best-in-class technology with a relentless focus on achieving excellence in all aspects of implementation and customer satisfaction.
ERP Software
PLM Software
Supply Chain Management Software
EDI
Warehouse Management Software
Shop Floor Management Software
---

HighJump Software: Provides supply chain execution software, and warehouse management and bar code data collection systems interfaced to SAP, PeopleSoft, and MAPICS
---

IRMS Warehouse Management System (Integrated Warehousing Solutions): develops, implements and supports the IRMS Warehouse Management System, an integrated supply chain solution, including RF and barcoding, to increase productivity, fulfillment accuracy and improve customer satisfaction.
---

Manhattan Associates' Warehouse Management System (WMS) software has been an industry leader for years because it provides best-in-class logistics technology that delivers truly measurable ROI and productivity gains in inventory, labor, physical space, time and costs. Going far beyond basic picking, packing and shipping, our WMS software uses advanced algorithms to mathematically organize and optimize warehouse operations and transform your warehouse logistics into a critical strategic component in your supply chain.
---

Minerva Associates Inc.: application software for distribution and manufacturing solutions. Minerva Associates' Automated Inventory Management System (AIMS) is a Best of Breed warehouse management system that taps into 20 years of experience with system solutions in warehousing, manufacturing and distribution. AIMS unique functionality allows them to provide an expandable warehouse management system (WMS) that can also incorporate transaction processing, work-in-progress (WIP) and other manufacturing operations. They interface with a broad range of material handling equipment including but not limited to horizontal and vertical carousels, conveyors, sortation, pick to light systems, AS/rS, mini-load, cranes. AIMS operates with Radio Frequency (RF) and voice systems, paper based barcode or RFID implementations. Whatever scale of your operation, moderate or larger mutli-site distribution or manufacturing, Minerva can work with you to optimize your operations.
---

Momentis: The Warehouse Management functions simplify the maintenance of reliable inventory. Accurate inventory availability data allows you to effectively balance supply and demand factors in order to minimize stock outs and maximize sell through. Bar code scanners and pick management eliminate picking errors and make all warehousing and distribution processes more efficient. By interfacing to popular freight systems such as UPS you can automate the creation of manifests, obtain proper in transit and tracking information, and facilitate the invoicing process.
---

Navis delivers proven, mission-critical supply chain execution software solutions that secure success and institute best practices, enabling the world's leading logistics providers, retailers and manufacturers to increase capacity, service and profitability. Founded in 1988, Navis has established itself as a leader in supply chain execution with more than 300 sites in production worldwide. The company's professional services and support team has proven experience and expertise to drive success and deliver results for its customers across a wide range of projects and operations.
Supply Chain Management Software

Importing & Exporting Software

Warehouse Management Systems
---

Polygon Software (USA): Polygon Software provides end-to-end technology solutions for apparel, footwear and accessories businesses. Their solutions, known for their rapid low-cost implementation and robust function, are backed by an outstanding sales and support staff that's committed to your success.
Polygon Software has two applications:

PolyNest is recognized as the easiest to use full-featured CAD on the market. They help manufacturer's of all sizes achieve dramatic productivity gains with fully integrated pattern design and marker making. PolyNest features free entry-level automatic marker making, outstanding pattern design, and support for a wide range of plotters, cutters and digitizers. Additional capabilities include a complete made-to-measure solution and a facility to position artwork on patterns.

PolyPM is an integrated Product Lifecycle Management (PLM) and Enterprise Resource Planning (ERP) solution that helps business increase sales, reduce costs, make better business decisions and improve customer service, by maximizing inventory, balancing supply with demand, managing product definition and tracking inventory from raw materials to distribution.

PolyPM Features: Costing and Tech Packs Budget styles and samples management, Inventory, sales orders, production, purchasing, receiving, shipping, invoicing. Discreet, outsourced, made-to-measure, serialized production models. Cut Planning, Production Planning, CRM functions, Best-of-breed Collaboration, Time & Action Calendars, Sourcing, EDI UPS, Fedex and Scan and Pack.
Customer surveys in Apparel Magazine and Gartners have consistently rated Polygon Software as a leader in customer support. Address: 6 Reservoir Circle, Baltimore Maryland 21208 US Phone: 410.653.8004 Fax: 410.653.8022 Email: mailto:sales@polypm.com Contact: Mickey Wohlmuth, VP Sales
Fashion Software

Pattern Making Software

CAD Software

PDM Software

PLM Software

ERP Software

Costing Software

Barcode Software

Inventory Control Software

Warehouse Software

Supply Chain Management Software
---

Real Time Solutions: Real Time Solutions is the industry leader in light directed picking systems for warehouses and distribution centers.
---

Royal 4 Systems: Royal 4Systems is software solutions manufacturer for Distribution / Warehouse Management System, in which you define the location rules, container type, palettization rules, shipment procedures for multiple orders, packaging techniques, etc. WISE then optimizes these tasks for you based on detailed algorithmic rule engines. The extensive WISE functions are available to improve your Distribution /warehouse Center's operations to give you a competitive advantage by minimizing your costs and increasing your productivity, They also offer a 3PL, ERP (R4 Enterprise, EDI, E-com and R4 BPM (Business Process Monitoring) Address: 5000 E. Spring Street Suite 415 Long Beach California 90815 USA Phone: 562 420 9594 Fax: 562 420 7818 Email: mlandry@royal4.com Contact: Marc Landry Business Development Manager
---

RT Systems: RT Systems, Inc. was founded in July, 1989 by a group of material handling system professionals dedicated to creating a PC based warehouse management system available to a wide range of operations at an affordable cost.
---

Smart Warehouse Systems Limited: Smart Warehouse Systems Ltd was incorporated in 1988 and has threeoffices in the UK in London, Corby (West Midlands) and Exeter. Such has been the success of SWS warehouse management software, that rapid international expansion is foreseen - the United States Airforce is now using the product.
---

Thomson Data Corporation (Australia): Point of sale and inventory control (warehousing) for Australian retailers. Address: 2 Sarton Road, Clayton VIC 3168 Australia Phone: 1300 137 729 Fax: 1300 137 739 E-mail: paul@thomsondatacorporation.com Contact name: Paul Issai
Clothing Industry Software
Apparel Search Add Your Company Contact Us About Us Advertise News Letter Legal Help
Copyright © 1999-2022 Apparel Search Company. All Rights Reserved.