First of all, a "sleeve" is the part of a garment that covers the arm, or through which the arm passes or slips. Their are several different types.
What are bell sleeves? It's all about the shape of the sleeve. This type of sleeve is created to have an appearance reminiscent of a bell in its shape. A bell sleeve can be either long or short and is usually set smoothly into the armscye (no pleating or shirring) and flares toward the bottom.
In sewing, the armscye is the armhole, the fabric edge to which the sleeve is sewn. The length of the armscye is the total length of this edge; the width is the distance across the hole at the widest point.
In sewing, shirring is two or more rows of gathers that are used to decorate parts of garments, usually the sleeves, bodice or yoke.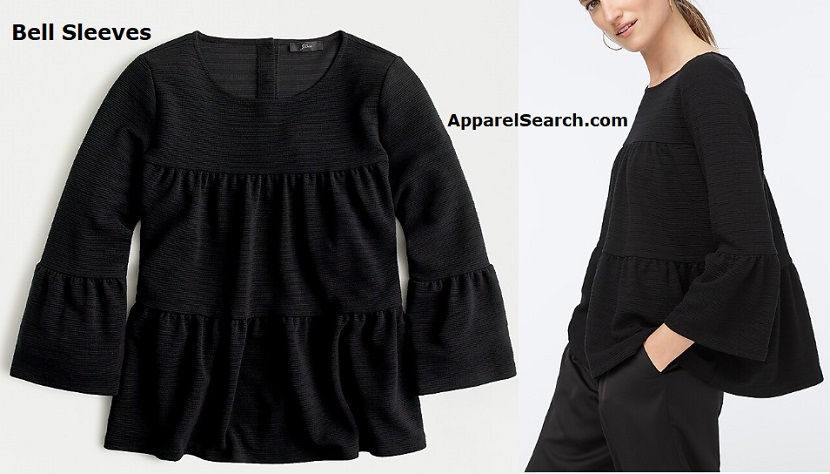 Similar sleeve types:
Bishop Sleeves: If the sleeve is relatively full in circumference and is gathered or pleated into both the armhole and at the bottom, it is called a Bishop's Sleeve.
Flared sleeves ending at the upper bicep are similarly shaped, but are instead called butterfly sleeves.
Bell sleeves may come in various sleeve lengths. Bell sleeves end anywhere from the elbow to the wrist.
Bell sleeves can be utilized on tops such as shirts & sweaters as well as other garments such as dresses.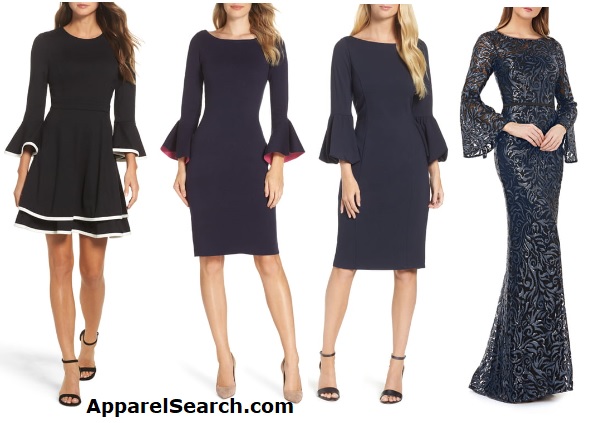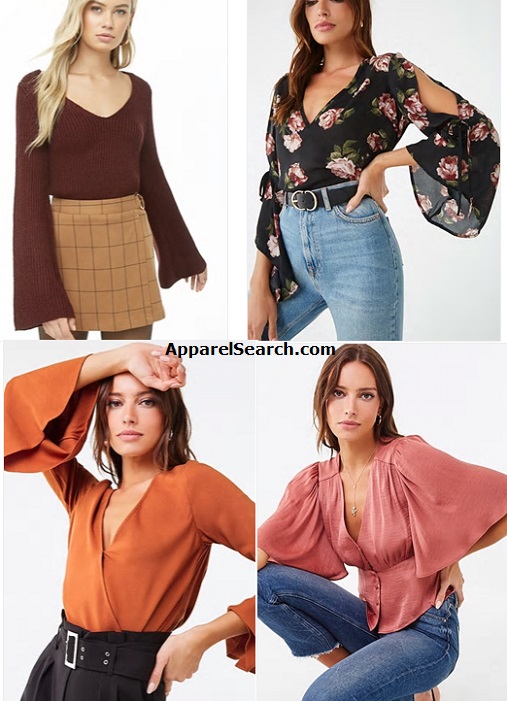 By the way, a bell is a hollow object, typically made of metal and having the shape of a deep inverted cup widening at the lip, that sounds a clear musical note when struck, typically by means of a clapper inside.
Learn more about sleeves in the clothing definition section.
You may also want to learn about bell bottom pants. If so, you can visit our bell bottoms definition page.