Logo design quality is important to all industries. However, it is more than simply important to the fashion industry. In our industry, visual display is hugely critical. It can be the life blood or our company and brands. Often times, success or failure of a fashion brand hinges on the development of the brands logo.
A logo is a graphic representation or symbol of a company name, trademark, abbreviation, etc., often uniquely designed for easily identifiable recognition. Also called logotype. Logos are important to the clothing industry for many reasons. They are often used for company letter head & business cards like most industries. But they are also used a great deal on the actual product. Logos are very important when used on clothes, shoes, handbags, and accessories.
A logo is a graphic mark, emblem, or symbol commonly used by commercial enterprises, organizations and even individuals to aid and promote instant public recognition. Logos are either purely graphic (symbols/icons) or are composed of the name of the organization. Examples of recognizable logos include Chanel, Polo, Izod, etc.
A company's logo is often synonymous with its trademark or brand.
Logo design is an important area of graphic design, and a challenging one to perfect. The logo (ideogram) is the image embodying an organization. Because logos are meant to represent companies' brands or corporate identities and foster their immediate customer recognition, it is counterproductive to frequently redesign logos. Therefore, it is really best to get it right the first time. Re-designing a logo that has already been out in the marketplace is almost worse than starting over. You would have to recondition consumers and clients. The marketing and brand recognition efforts that previously transpired would simply go out the window. Anyway, the point is, try to get your logo design perfected before introducing it to the market.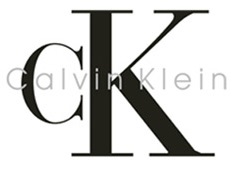 Color is a key element in logo design and plays an important role in brand differentiation. The importance of color in this context is due to the mechanics of human visual perception wherein color and contrast play critical roles in visual detail detection. In addition, we tend to acquire various color connotations and color associations through social and cultural conditioning, and these play a role in how we decipher and evaluate logo color. Although it is not important currently, in the past certain colors were associated with gender. For example, if you go back to the mid 1900's it would be a bit unusual for a men's clothing company to be associated with the color pink. Now, the color is important to both the womenswear and menswear market.
While color is considered important to brand recognition and logo design, it shouldn't conflict with logo functionality, and it needs to be remembered that color connotations and associations are not consistent across all social and cultural groups. For example, in the United States, red, white, and blue are often used in logos for companies that want to project patriotic feelings but other countries will have different sets of colors that evoke national pride. It is important to keep in mind that some colors can be seen at greater distances. This may be important for clothing stores that plan to use the brand logo on retail signage (outside or inside the store).
When designing a fashion logo, make sure to consider all design elements including color.
Logo design process
A fashion logo can be developed internally or externally. Fortunately, the industry has many logo design resources available. This is very helpful for the smaller companies that are entering the business. Often the emerging designers seek assistance from freelance designers if they do not have the skill set for developing logo designs. It is important to keep in mind that just because a clothing designer is good at creating fashion illustrations, flat sketches or presentation boards, it does not mean that they are good at developing company of fashion brand logos.
Designing a good logo may require involvement from the marketing team or a reputable design agency. If you want to get multiple options you may want to use the the process of crowdsourcing the design.
Creating a logo that is proper for your apparel company requires a clear idea about the concept and values of the brand as well as understanding of the consumer or target group. Understanding your target audience is actually one of the most important factors. Broad steps in the logo design process might be formulating the concept, doing an initial design, finalizing the logo concept, deciding the theme colors and format involved.
By the way, Apparel Search suggest that prior to launching your new logo to the world, you consult with your mother to make sure she likes the final logo. It is always best to first have your mother's approval.
ML11415

Thank you for using the Apparel Search website.