You will find links of interest regarding clothing manufacturing from China.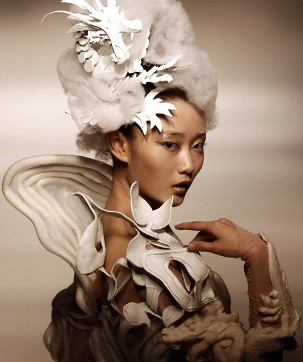 Sustainable Fashion Business Consortium, Hong Kong: Sustainable Fashion Business Consortium (SFBC) is a group of Hong Kong based companies in the textile and apparel sector committed to promoting and increasing the use of sustainable practices across the fashion supply chain. With the pressing issue of global warming, air and water pollution, and the ever increase of waste disposal pits, SFBC has a vision to create a platform to continuously improve textile and apparel manufacturing processes and procedures throughout the supply chain in order to minimize the industry's impact on the environment.
About the China Apparel Industry
Apparel Manufacturers Directory: clothing factory directory from Apparel Search. Apparel Search is a leading fashion industry directory that has an extensive manufacturing section. The guide contains information regarding clothing factories, trim suppliers, factory inspection services, and more. The directory contains international resources including clothing manufacturing facilities from China.
China Fashion Week: China Fashion Week was established in 1997. It is held twice a year in Beijing, which are A/w Collection (25th -31st Mar.) and S/s Collection (25th-31st Oct.). The event consists of fashion shows, professional contests, exhibition, fashion forum, and professional evaluation etc. Within 16 years' development, China Fashion Week has become not only a top-rated platform for fashion design, ready-to-wear, accessories, styling and other new designs and new technologies in China, but also a world renowned platform for promoting brands, displaying originality and broadcasting fashion trends.

The Development of the China Apparel Industry (report): This report is not current, but has helpful information from a historical perspective. This report was presented jointly by China Textile University & Harvard Center of Textile and Apparel Research in November 1999.
Fashion Industry Network: The Fashion Industry Network is an international social network for members of the clothing and textile industry. If you would like to discuss clothing factories from China or any other issues directly relevant to the clothing industry, you are welcome to join in the discussions.
HKTDC: the KKTDC is a statutory body established in 1966, the Hong Kong Trade Development Council (HKTDC) is the international marketing arm for Hong Kong-based traders, manufacturers and service providers. Their mission is to create opportunities for Hong Kong companies. With their network of more than 40 offices worldwide, and the city's natural business advantages, they provide a range of services to help global trade and promote Hong Kong as a platform for doing business with China and throughout Asia.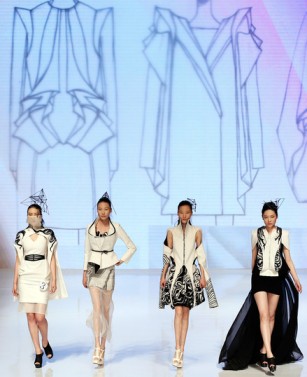 In this section of the China Clothing Factories website you will find information to help you find a China clothing factory to assist you with garment production. Rather then list only apparel manufacturers, we have primarily provided you with easy access to directories and guides. This will hopefully help speed your research.
Clothing-Made-In-China
: Made-in-China.com was developed by, and is operated by Focus Technology Co., Ltd. Focus Technology is a pioneer and leader in the field of electronic business in China. Founded in 1996, with the mission of enabling clients to drive cost down and increase sales and profits with effective web-based solutions, Focus Technology has helped many Chinese small-and-medium-sized enterprises compete in international trade, advance into new markets and meet the needs of their clients.
Clothing Factories
: This is an international clothing factory directory. From here you will find clothing factories from all the major textile and apparel markets from around the world. This includes garment factories from China.
Clothing Manufacturers from Taiwan and China
(Manufacturers.com.tw):
from this link you will find the sub-category list of Taiwan & China Apparel Manufacturers & Suppliers. Their website provides comprehensive information on export industry. All qualify products of Apparel made in China & Taiwan, connecting reliable Chinese & Taiwanese manufacturers, suppliers, exporters, OEM / ODM factories & contract manufacturing companies with global buyers.
Hong Kong Clothing Factories
: This link will take you to the Hong Kong clothing factories section of the Hong Kong Fashion website. This section provides a guide to resources in both main land China as well as Hong Kong.
If you have suggestions regarding additional resources that should be added to this section, please do not hesitate to let us know.

Thank you for using the Apparel Search website.