Kendall Nicole Jenner is an American fashion model and television personality. Jenner first came to public attention for appearing in the E! reality television show Keeping Up with the Kardashians. Jenner is a part of an emerging fashion movement which has been dubbed "Social Media Modelling" by Harper's Bazaar and "the Instagirl era" by Vogue. After working in commercial print ad campaigns and photoshoots, Jenner had breakout seasons in 2014, walking the runways for high fashion designers during the New York, Milan, and Paris Fashion Weeks. Jenner is known for posting celebrity selfies and career updates to her followers on social media.
In January 2015, Jenner was featured on the cover of Indonesian Marie Claire. On January 8, Jenner landed her first solo feature in Marc Jacobs' spring campaign. In the same month, Jenner also was featured in a Karl Lagerfeld campaign and Chanel show for Paris Fashion Week. On February 10, Jenner was voted Reader's Choice Breakout Star of 2014 by Models.com in their 1st annual Models Of The Year awards. Jenner walked the Autumn/winter 2015 Fashion Weeks in New York for Chanel Haute Couture, Alexander Wang, Diane von Fürstenberg, Donna Karan, Vera Wang, Michael Kors, Marc Jacobs, and Oscar de la Renta; London for Giles Deacon; Milan for Fendi and N°21; and Paris for H&M, Balmain, and Chanel. In March 2015, Jenner signed to become the new face of Calvin Klein Jeans. In April 2015, Jenner appeared on the covers of both Harper's Bazaar and GQ, and was featured in a Fendi campaign with Victoria's Secret Angel Lily Donaldson. In May, Jenner was announced as the new face of Penshoppe and was featured in a Karl Lagerfeld eyewear campaign. In June, Jenner wore five outfits when she walked in the annual Dosso Dossi Fashion Show in Antalya, Turkey and appeared on the July cover of Vogue China alongside actor Kris Wu. In July, the Jenner sisters were featured in a Balmain campaign with Gigi and Bella Hadid and Joan and Erika Smalls. The same month Jenner was featured in a selfie-themed ad for Estée Lauder and was featured in LOVE magazine with Bella Hadid and Suki Waterhouse. In September 2015, Jenner made Vogue covers in Japan and France; walked in New York for Givenchy Diane von Fürstenberg, Marc Jacobs and Michael Kors. Yes, she was extremely busy in 2015.
Jenner has two nail lacquers from the Nicole by OPI Kardashian Kolors nail polish, All Kendall-ed up and Kendall on the Katwalk. The Jenner sisters earned $100,000 each for their OPI endorsements in 2013. On November 15, 2012, the Jenner sisters previewed The Kendall & Kylie collection with PacSun which launched on February 2013. Since its conception, the sisters have released several collections for this line. In July 2013 the Jenner sisters launched a jewelry line with Pascal Mouawad's Glamhouse to create the Metal Haven by Kendall & Kylie jewellery collection. In February 2014, Kendall and Kylie launched a shoe and handbag line for Steve Madden's Madden Girl line for Nordstrom. On October 13, 2014, TIME magazine named the Jenner sisters as two of the most influential teens of 2014 for their considerable influence among teens on social media. On November 28, 2014, Dazed's editors chose Jenner as the top creative to watch out for in 2015, ranking first on the Dazed 100. She featured her on a triple-cover issue of the magazine and made a Mean Girls-inspired "Burn Book" parody to answer back to her online bullies. On February 3, 2015, the Jenner sisters confirmed a Kendall & Kylie clothing line collaboration with Topshop.
What has Kendall Jenner been wearing lately? Let's take a moment to learn more about the fashion, jewelry, or beauty products that Kendall Jenner has been enjoying.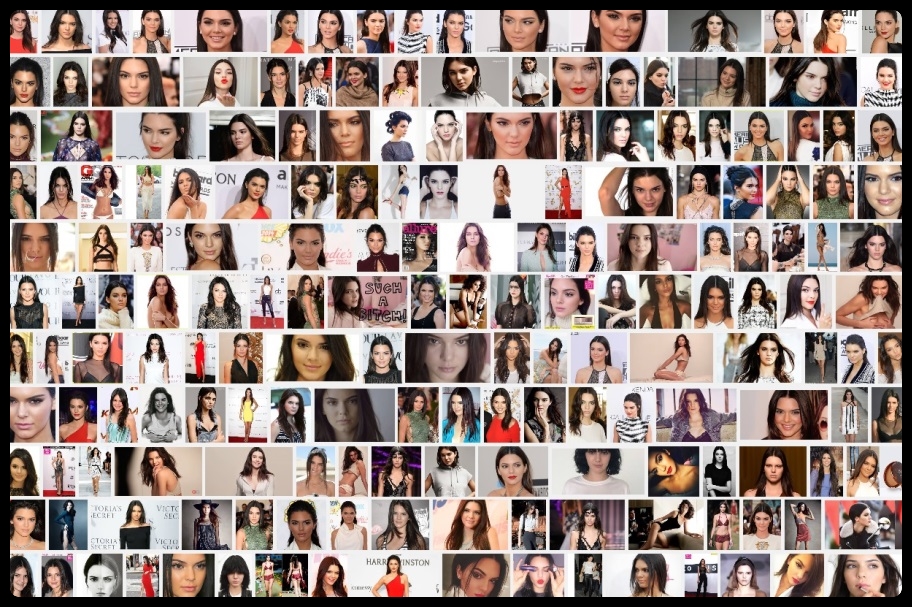 View more fashion blog celebrities.