Kylie Kristen Jenner is an American reality television personality, socialite and model. Born and raised in Los Angeles, California, she is best known for appearing on the E! reality television series Keeping Up with the Kardashians. In 2012, she collaborated with the clothing brand PacSun, along with her sister Kendall, and created their own line "Kendall & Kylie". Their sci-fi novel, Rebels: City of Indra, was released in 2014. Time magazine named the Jenner sisters in "The 25 Most Influential Teens of 2014" for their considerable influence among teens on social media.
Jenner has two nail lacquers from the Nicole by OPI nail polish brand called Wear Something Spar-kylie and Rainbow in the S-kylie. They earned $100,000 each for their OPI endorsements in 2013. On November 15, 2013, the Jenner sisters announced that they would launch The Kendall & Kylie collection with PacSun which launched on February 2013. Since its conception, the sisters have released several collections for this line. In July 2013 the Jenner sisters launched a jewelry line with Pascal Mouawad's Glamhouse to create the Metal Haven by Kendall & Kylie jewelry collection. In February 2014, she and Kendall launched a shoe and handbag line for Steve Madden's Madden Girl line. Jenner launched her hair extension line with Bellami Hair, entitled Kylie Hair Kouture, includes sixteen different shades and a wet to dry hair-brush. On 9 March 2015, skin care line Nip + Fab announced that Jenner became their second ambassador ever since Millie Mackintosh. In June 2015, the Jenner sisters launched their clothing line Kendall + Kylie with British fashion retailer Topshop. On August 18, 2015, Jenner announced she will be launching her first lipstick line as apart of her self-titled lip kit.
What has Kylie Jenner been wearing lately? Let's take a moment to learn more about the fashion, jewelry, or beauty products that Kylie Jenner has been enjoying.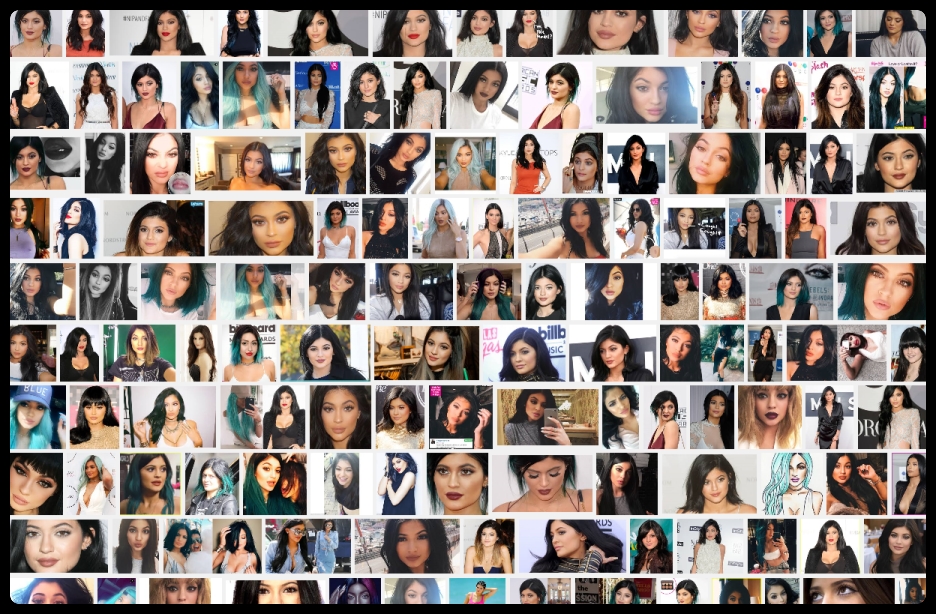 View more fashion blog celebrities.