Christina Applegate (born November 25, 1971) is an American actress who gained fame as a teenage actress, playing the role of Kelly Bundy on the Fox sitcom Married. with Children (1986–1997). Since then, she has established a film and television career, winning an Emmy and earning Tony and Golden Globe nominations. She has major roles in several films, including Don't Tell Mom the Babysitter's Dead (1991), The Big Hit (1998), The Sweetest Thing (2002), Grand Theft Parsons (2003), Anchorman (2004), Farce of the Penguins (2007), Alvin and the Chipmunks: The Squeakquel (2009) and Hall Pass (2011). She has also starred in numerous Broadway theatre productions such as the 2005 revival of the musical Sweet Charity. She also played the lead role in the sitcoms Jesse (1998–2000) and Samantha Who? (2007–2009) and starred in the NBC comedy Up All Night (2011–2012).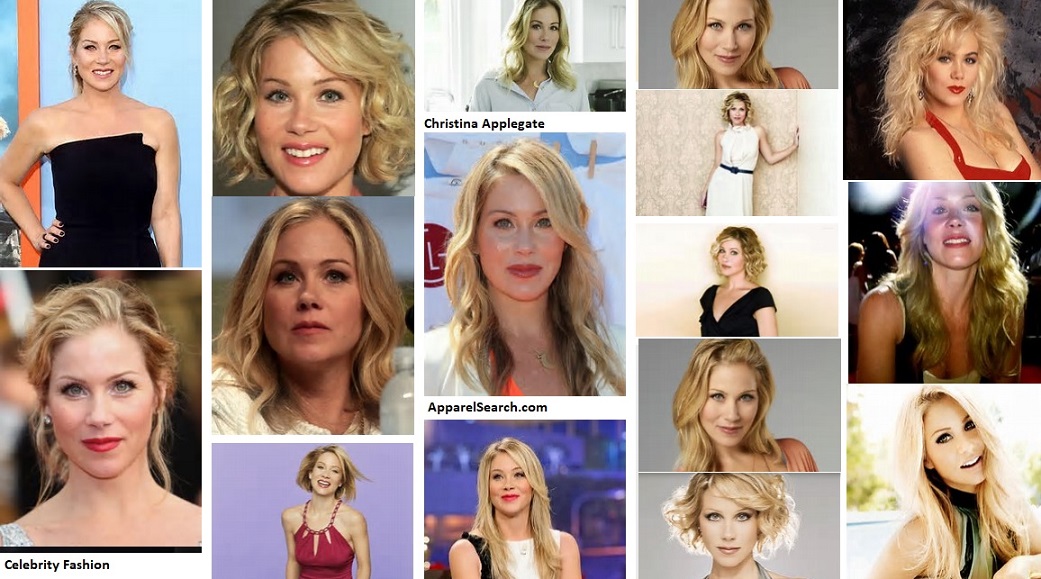 Apparel Search has selected Christina Applegate as a fashion celebrity.
Apparel Search guide to Christina Applegate photos, Christina Applegate videos, Christina Applegate news, Christina Applegate blog posts and more. If you are interested in fashion and style, you will be interested in Christina Applegate.
Search for additional fashion celebrities and fashion icons ...
A celebrity is a widely-recognized or famous person who commands a high degree of public and media attention.
A fashion celebrity, in the opinion of Apparel Search, is a person that has celebrity status and is often watched and judged for what they wear. Here are a few more fashion celebs that you can review.
Female Fashion Celebrities:

What is your opinion of Christina Applegate? Share your comments or questions in the discussion area below.
comments powered by Disqus