Hurley is an American multinational corporation that is engaged in the design, development, manufacturing, worldwide marketing and selling of surf apparel and accessories.
Learn more about the Hurley brand kids fashion.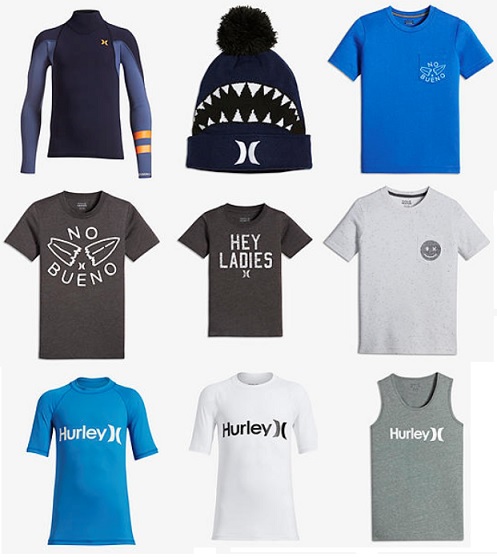 It all began with BOB HURLEY. Surfboard shaper and visionary Bob Hurley started the Hurley brand in 1999, embracing a life informed by the ocean and the spirit and creativity of youth.
The company is headquartered in Costa Mesa, California. Since 2002, Hurley has been owned by Nike, Inc. Acquired as an affiliate of Nike, Hurley has a long-standing partnership with the world's largest and most forward-thinking sport brand in the world. This partnership goes both ways, with Nike's relentless focus on helping athletes reach their potential benefitting the world's best surfers. At the same time, the world's best surfers — athletes like John John Florence and Carissa Moore — provide a whole new world of insights that might ultimately inform product for Nike athletes both in and out of the water.
If you have changed your mind and do not wish to research the brand Hurley, you can use the search engine on this page to find another clothing label that may be of more interest.
Use our directory to find additional kids fashion brands to research:
You may also find interest in visiting our Fashion Designer Directory section.
What ever you are wearing, is in fashion.
Apparel Search is a leading guide to fashion, style, clothing, glam and all things relevant to apparel. We hope that you find this Hurley page to be helpful.
Hurley