Volcom was founded in 1991 by Richard "Wooly" Woolcott and Tucker "T-Dawg" Hall, who based the ethos of the company on their own experiences with boardsports. Volcom is a lifestyle brand that designs, markets, and distributes boardsports-oriented products and surf lifestyle clothing. The company primarily produces clothing, footwear, accessories, and related products for young men.
Volcom is headquartered in Costa Mesa, California, United States (U.S.). Volcom is known for its trademark stone logo, its slogan True to This, and the Let the Kids Ride Free campaign.
On May 2, 2011, French luxury, sport, and lifestyle group Kering (previously known as Pinault-Printemps-Redoute and PPR until 18 June 2013) launched a friendly takeover offer to buy Volcom Inc.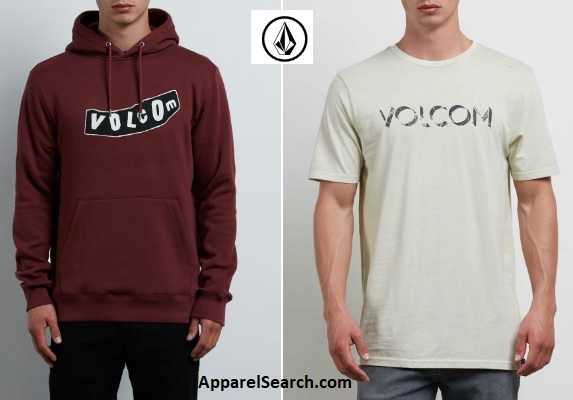 Learn more about the men's Volcom clothing brand.
If you have changed your mind and do not wish to research the brand Volcom, you can use the search engine on this page to find another clothing label that may be of more interest.
You may also have an interest in learning about skate punk fashion.
Research additional men's fashion brands from the following pages of our directory.
Have you seen our Fashion Designer Directory section.
Apparel Search is a leading guide to fashion, style, clothing, glam and all things relevant to apparel. We hope that you find this Volcom page to be helpful.
The clothes that you are wearing today is most certainly in style.

Volcom