Women's floral shirts are tops consisting of flowers or patterns of flowers or relating to, or associated with flowers.
A shirt is a garment for the upper body made of fabric. It often has a collar, sleeves, and buttons down the front. However, shirts come in a very wide variety of styles.
Floral prints are used on virtually every type of women's shirt. You can find floral patterns on blouses, button down shirts, t-shirts, wrap tops, sweatshirts, poet shirts and many more.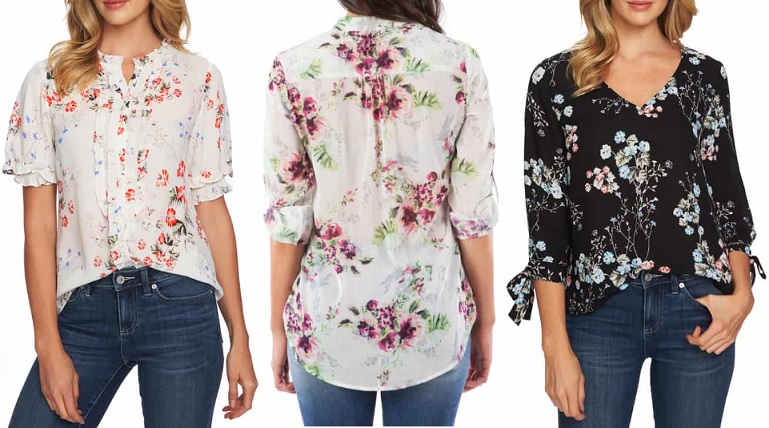 If you enjoy floral patterns, you may also enjoy checking the floral dress and Women's floral swimwear sections.
What ever you are wearing, is in fashion.
If you want to be even more stylish, you should wear your Women's Floral Shirts.

Apparel Search is a leading guide to fashion, style, clothing, glam and all things relevant to apparel. We hope that you find this Women's Floral Shirts page to be helpful.