Apparel Search is a leading guide to fashion, style, clothing, glam and all things relevant to apparel. We hope that you find this Women's Halterneck Swimwear page to be helpful.
The halter style is used to create a backless top. A halter top is a women's garment which uses a halter style neckline, involving a single strap around the neck, rather than two straps or sleeves over the shoulders.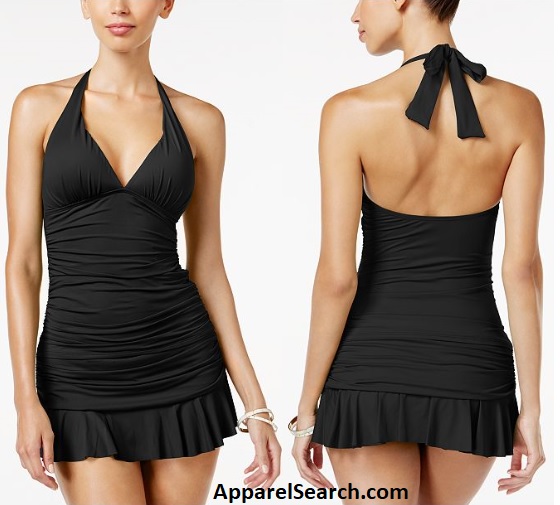 Learn about halter tankinis and halter tops.
What ever style of swimsuit you are wearing, is in fashion. If you want to be even more stylish, you should wear your favorite ladies halterneck swimwear.

When you are done researching halter swimsuits, you may find the following to be of interest: