Let's be honest, handkerchiefs are not gender specific. However, this is our women's fashion section so we are referencing this item as a women's handkerchief.
A women's handkerchief is a square of finely woven material, typically carried in one's pocket and intended for blowing or wiping one's nose. However, they can be utilized for other purpose as well. Handkerchiefs can be used as a fashion accessory.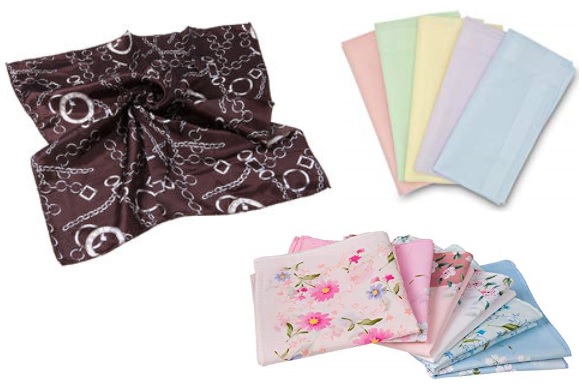 Learn the difference between a handkerchief and bandana.
Apparel Search is a leading guide to fashion, style, clothing, glam and all things relevant to apparel. We hope that you find this Women's Handkerchiefs page to be helpful.

If you want to be even more stylish, you should wear your Women's Handkerchiefs.