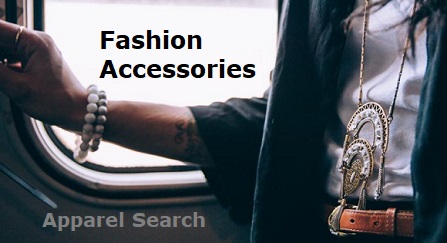 Apparel Search is a leading guide to fashion, style, clothing, glam and all things relevant to apparel. We hope that you find this Women's Fashion Accessories page to be helpful.
What is a fashion accessory? A fashion accessory is an item used to contribute, in a secondary manner, to the wearer's outfit. Women's fashion accessories can include scarves, handbags, gloves, hats, jewelry, socks, belts, and more. The proper accessory should complement the wearers overall look.
Women's fashion accessories can be summarized into two primary categories. They can be loosely categorized as "those that are carried" and "those that are worn". For example, a purse would be carried and a belt would be worn.
Such items can help mold a persons identity in some respects. However, be sure that you always define your clothing, don't let your clothing define you.
In modern times, fashion accessories have become more and more prominent. You can regularly find them on the runway, magazines, retail store windows, and on the streets being worn by consumers.
What is the most important fashion accessory? To be honest, we don't know the answer to that question. Clearly, jewelry, handbags, sunglasses, and many other items are hugely important.
Learn about fashion accessory trends.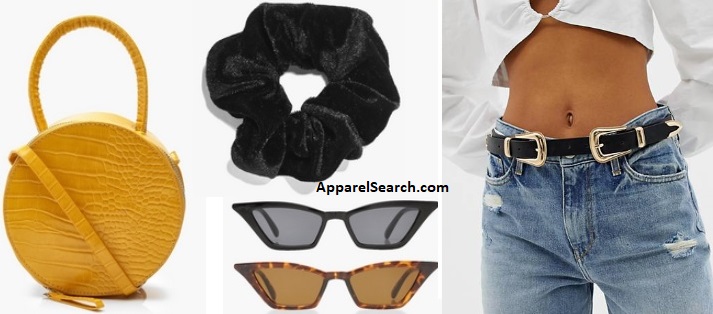 What ever you are wearing today is in style for sure.

Learn about more Women's fashion accessories such as gloves, handbags, shoes, hats, scarves, jewelry, etc. here on Apparel Search.

If you want to be even more stylish, you should wear your Women's

Fashion Accessories.

You may want to learn about sunglasses which are a fabulous item to help accessorize your outfit.
If you are interested, you can check out our fashion accessory stores section.
If you are expecting, you may want to also learn about maternity fashion accessories.
Have you seen our Fashion Designer Directory section?