Apparel Search is a leading guide to fashion, style, clothing, glam and all things relevant to apparel. We hope that you find this Maternity Fashion Accessories page to be helpful.
A fashion accessory is an item used to contribute, in a secondary manner, to the wearer's outfit. Women's fashion accessories can include scarves, handbags, gloves, hats, jewelry, socks, belts, and more. The proper accessory should complement the wearers overall look.
When it comes to putting together a beautifully balanced outfit, the perfect maternity dress will only get you so far. It's the little finishing touches that really count. The proper maternity accessories, perfectly combined will turn a great dress into an unforgettable outfit
Accessorize your maternity looks in style! Complete your chic or casual outfits with trendy scarves, stylish belts and more.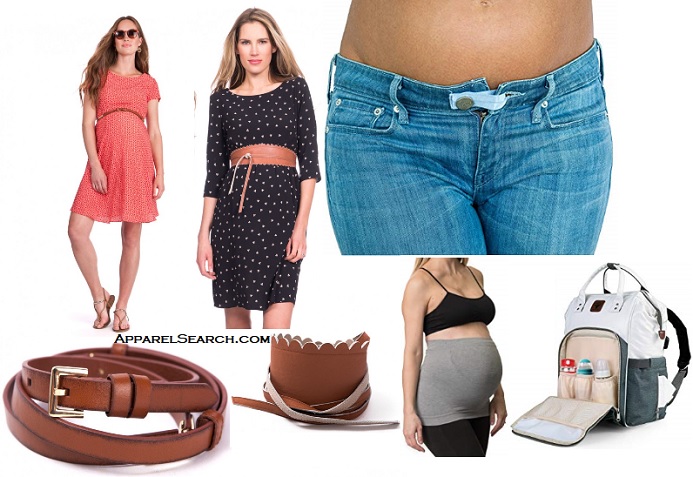 Browse your favorite maternity fashion stores for a chic collection of clothing and accessorize to your heart's content to make sure that your pregnancy is a fashion moment to remember. Find maternity accessories that are practical and stylish additions to your wardrobe, perfect for before, during and after pregnancy.
Mothers and mothers to be need great bags to carry all of the necessities and more.

Cap off a stylish look with maternity fashion accessories.