Apparel Search is a leading guide to fashion, style, clothing, glam and all things relevant to apparel. We hope that you find this Maternity Dress page to be helpful.
Pregnancy causes growth in the body and therefore typically requires special clothing. It may be time for a new dress.
Maternity is the the period during pregnancy and shortly after childbirth. Maternity clothing is worn by women in some cultures as an adaptation to changes in body size during pregnancy. Pregnancy, also known as gestation, is the time during which one or more offspring develops inside a woman. A multiple pregnancy involves more than one offspring, such as with twins.
As the body is changing shape and therefore levels of comfort, most maternity clothing is made with Lycra, elastic and other stretch materials to provide for fabric stretch for body growth & comfort.
A dress is a garment consisting of a skirt with an attached bodice (or a matching bodice giving the effect of a one-piece garment). It consists of a top piece that covers the torso and hangs down over the legs. A dress can be any one-piece garment containing a skirt of any length. Maternity dresses can be formal or informal.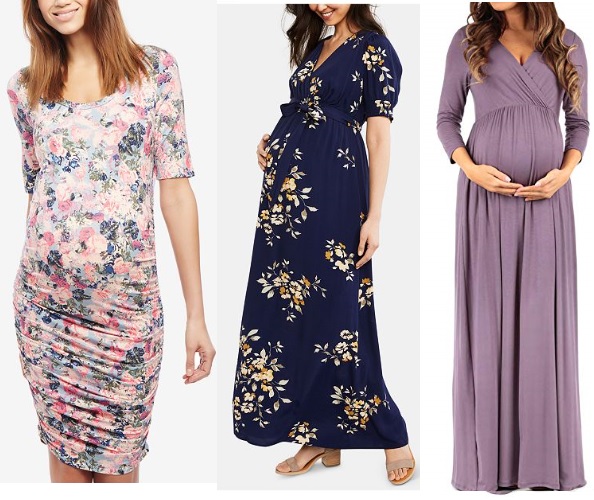 Choose between beautiful floral designs, plain colors perfect for day-to-day wear, and ever thing else in between. You can find a wide assortment of maternity dress styles in the retail market.
Look for stretchy and durable fabrics.

If you want to be even more stylish, you should wear your favorite maternity dress.
You may find the following links to be of interest: