Apparel Search is a leading guide to fashion, style, clothing, glam and all things relevant to apparel. We hope that you find this ladies scarves page to be helpful.

A scarf, plural scarves, is a piece of fabric worn around the neck for warmth, sun protection, cleanliness, fashion, or religious reasons. They can be made in a variety of different materials such as wool, linen or cotton. It is a common type of neckwear.

The scarf became a real fashion accessory by the early 19th century for women. By the middle of the 20th century, scarves became versatile and essential clothing accessories for most women's wardrobe.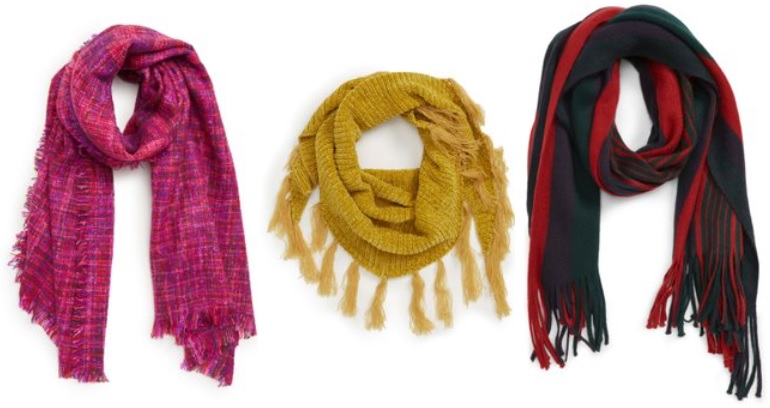 In cold climates, a thick knitted scarf, often made of wool, is tied around the neck to keep warm. This is usually accompanied by a heavy jacket or coat. In drier, dustier warm climates, or in environments where there are many airborne contaminants, a thin headscarf, kerchief, or bandanna is often worn over the eyes and nose and mouth to keep the hair clean. Over time, this custom has evolved into a fashionable item in many cultures, particularly among women.
Scarves can be made from a wide variety of fibers and fabrics. You can find silk scarves, wool scarves, cotton scarves, and many other options.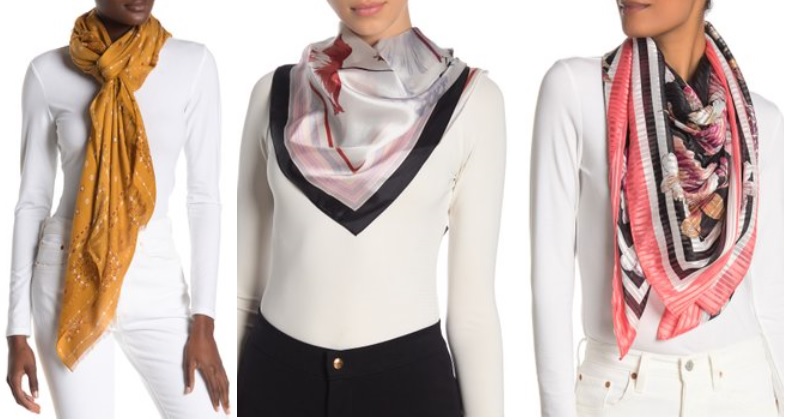 You may want to learn about the infinity scarves.
What ever stylish accessory you are wearing around your neck today is in fashion.
If you want to be even more stylish, you should wear your favorite Women's Scarves.