Apparel Search is a leading guide to fashion, style, clothing, glam and all things relevant to apparel. We hope that you find this Jacket Dress page to be helpful.
A jacket dress is when a jacket & a dress have a baby. OK, that is not the exact method or definition.
A jacket is an outer garment extending either to the waist or the hips, typically having sleeves and a fastening down the front. Learn about women's jackets.
A dress is a one-piece garment for a woman or girl that covers the body and extends down over the legs. It consists of a skirt with an attached bodice. The top part covers the bodice and the skirt portion hands down over the legs. Learn about women's dresses.
A jacket dress is when a jacket is produced specifically to go with the dress. It can be physically attached as part of the garment or two separate pieces. When it is two separate garments, it may be described as "2-piece". If the jacket dress is two pieces it is typically sold together as one selling unit.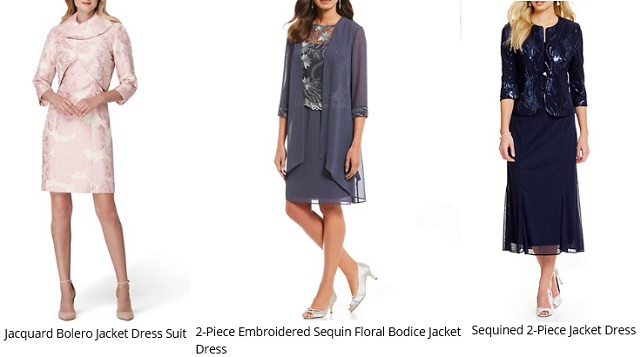 For upcoming weddings and special occasions, celebrate in style with a sophisticated selection of lace, sequin and tiered women's jacket dresses. Take a spaghetti strap dress and slide on a jacket and the look goes from informal to office dress. Put a wrap type of jacket with a bold print over a spaghetti strap dress and the look becomes extraordinary. Find a jacket dress with detailing and embellishments that will accent any look.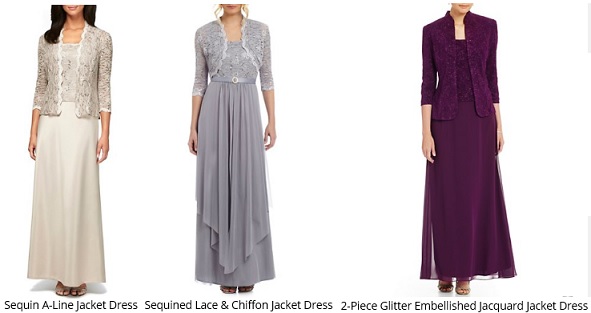 This type of women's dress does most of the styling work for you, so just reach for your favorite heels for an effortless special occasion look.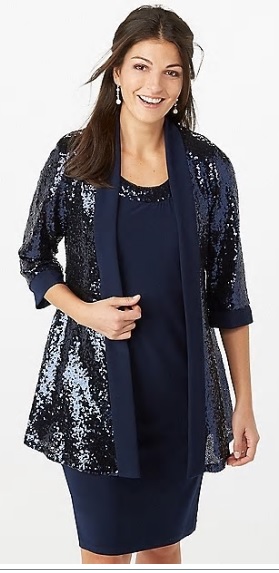 What ever you are wearing, is in fashion.

If you want to be even more stylish, you should wear your Jacket Dress.
Have you seen our Fashion Designer Directory section?