Apparel Search is a leading guide to fashion, style, clothing, glam and all things relevant to apparel. We hope that you find this Women's Knit Tops page to be helpful.
What are tops? Tops include shirts & sweaters.
Knitted fabric is a textile that results from knitting.
The yarn in knitted fabrics follows a meandering path (a course), forming symmetric loops (also called bights) symmetrically above and below the mean path of the yarn. These meandering loops can be easily stretched in different directions giving knit fabrics much more elasticity than woven fabrics.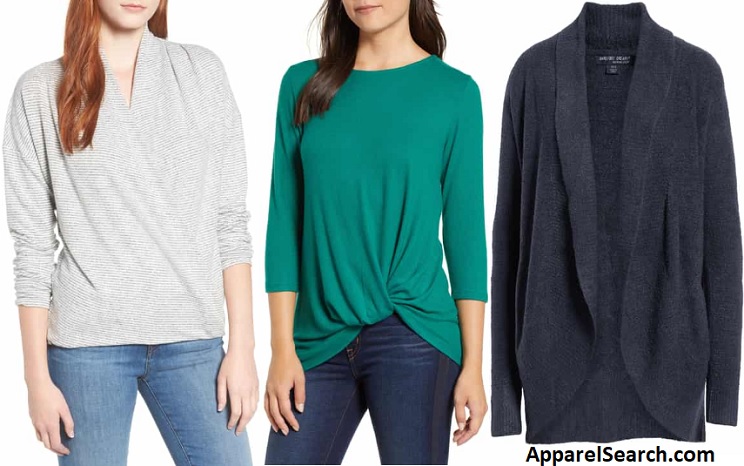 What ever style of top you are wearing today is in fashion. A mix of knits adds edgy style to any wardrobe.
more advanced knitting techniques create a surprising variety of complex textures.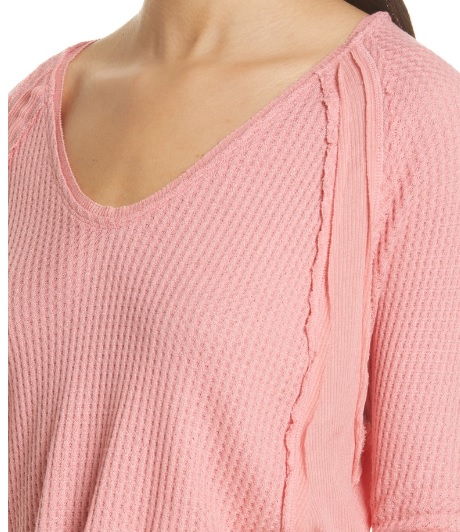 Plenty of finished knitting projects never use more than a single color of yarn, but there are many ways to work in multiple colors. Some yarns are dyed to be either variegated (changing color every few stitches in a random fashion) or self-striping (changing every few rows). More complicated techniques permit large fields of color (intarsia, for example), busy small-scale patterns of color (such as Fair Isle), or both (double knitting and slip-stitch color, for example).
Jersey is a popular fabric for knit tops. However, knit tops have a very wide variety of options.
If you want to be even more stylish, you should wear your Women's Knit Tops. Rib knit, interlock knit, jersey knit, are only a few of the many options for women's tops.