Apparel Search is a leading guide to fashion, style, clothing, glam and all things relevant to apparel. We hope that you find this Women's Leather Shirts page to be helpful.
A shirt is a cloth garment for the upper body typically from the neck toward the waist. They are sometimes short of the waist and sometimes past the waist in length. Women's shirts come in a wide variety of style options. They also come in a nice variety of materials. One option is obviously leather. Leather is a natural durable and flexible material created by tanning animal rawhides and skins. Leather is a material made from the skin of an animal by tanning or a similar process.
Ladies leather shirts can be long sleeve, short sleeve, with buttons, with snaps, with or without collars, and have many other stylistic variants. Yes, no sleeve or crop tops are options.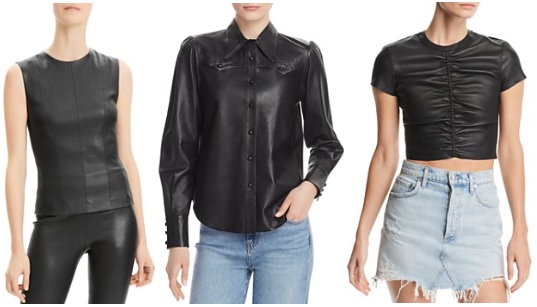 This material is often dyed black, but can come in a wide variety of colors include a natural leather color.
Learn about the various types of leather grain that can be used for women's shirts.
Learn about a variety of shirt styles. Most of which can be manufactured using leather.
Keep in mind that if you enjoy leather you can go with leather "trim" shirts if you don't wont the entire shirt to be made of leather. Also, you can use real or faux leather.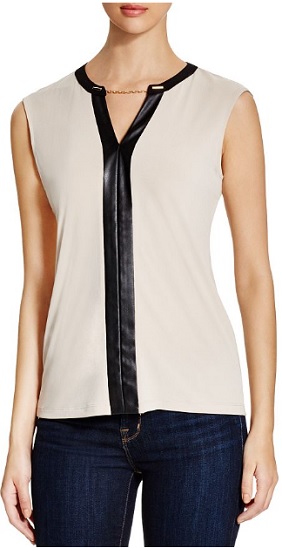 What ever style of leather top you are wearing is most definitely in fashion.
If you want to be even more stylish, you should wear your favorite leather shirt today.

Make a fashion statement and dress in style with a fabulous leather top.