Apparel Search is a leading guide to fashion, style, clothing, glam and all things relevant to apparel. We hope that you find this Maxi Skirt page to be helpful.
A skirt is a woman's outer garment fastened around the waist and hanging down around the legs. This item comes in a wide variety of sizes, materials, and styles.
What is a maxi skirt? A skirt with maximum length.
A maxi skirt is a skirt that drapes to ankle length. Maxi skirts can be loosely flow or be curve-hugging. The key to this style is that it is a full length skirt. A timeless classic that never dates, these skirts have a place in every woman's wardrobe, even if just for evening. And no matter your height, you can wear this skirt well.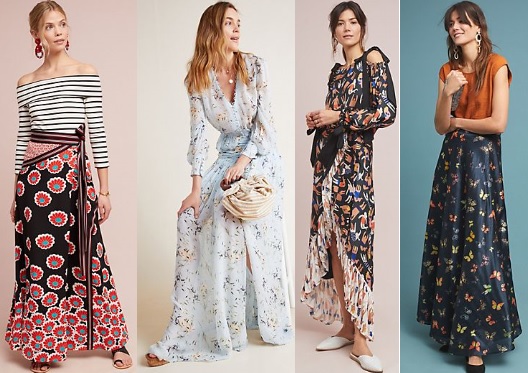 What ever you are wearing, is in fashion.
If you want to be even more stylish, you should wear your Maxi Skirt.
Have you seen our Fashion Designer Directory section?
You may find the following sections of our site to be of interest: