Apparel Search is a leading guide to fashion, style, clothing, glam and all things relevant to apparel. We hope that you find this Mini Skirts page to be helpful.
It's all about the length.
A skirt is a woman's outer garment fastened around the waist and hanging down around the legs. The length of a skirt varies widely. A mini skirt is a very short skirt.
Short skirts have existed for a long time, though they were generally not called "mini" or became a fashion trend until the 1960s.
A miniskirt is a skirt with a hemline well above the knees, generally at mid-thigh level, normally no longer than 10 cm (4 in) below the buttocks; and a dress with such a hemline is called a minidress or a miniskirt dress. It is not an exact measurement that distinguishes a skirt as a miniskirt. A micro-miniskirt or microskirt is a miniskirt with its hemline at the upper thigh.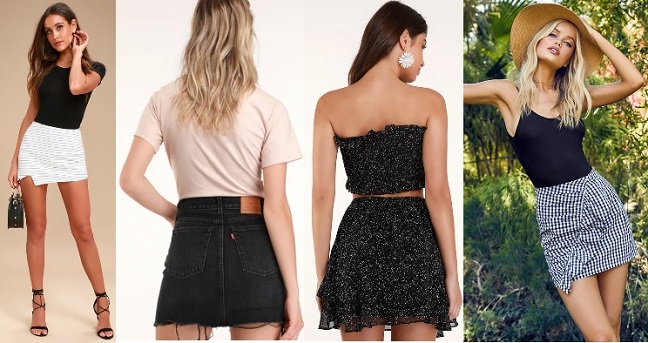 Learn about short skirts in our fashion product influence section.
What ever style of skirt you are wearing, is in fashion.
If you want to be even more stylish, you should wear your Mini Skirts.

Have you seen our Fashion Designer Directory section?