Apparel Search is a leading guide to fashion, style, clothing, glam and all things relevant to apparel. We hope that you find this Over The Knee Suede Boots page to be helpful.
Suede is leather with the flesh side rubbed to make a velvety nap.
Suede is a type of fuzzy leather with a napped finish, commonly used for a variety of footwear styles. One of which is the over the knee style boot. What are over the knee style boots? This is in reference to the length of the boot. They are boots that go up above the knee. The knee is the joint between the thigh and the lower leg in humans. Thigh high boots are over the knee boots.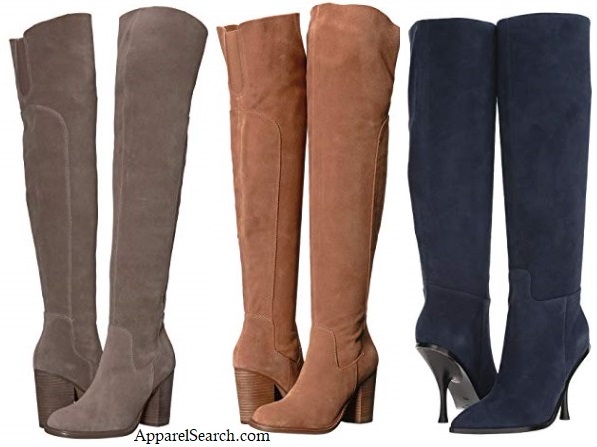 What ever style of trendy boot you are wearing, is in fashion.
Learn about other types of over the knee leather boots.
If you want to be even more stylish, you should wear your favorite Over The Knee Suede Boots.
If you are interested in further reading, you may wish to check out the following pages.