Apparel Search is a leading guide to fashion, style, clothing, glam and all things relevant to apparel. We hope that you find this Versace Over The Knee Boots page to be helpful.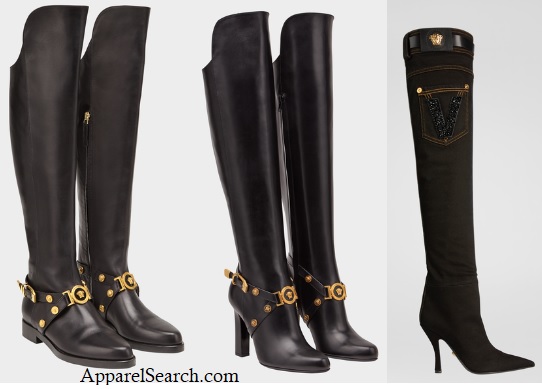 Women's over the knee boots are boots that go up above the knee (they come up over the knee). Thigh high boots are over the knee boots. We know this because your thighs are above your knees.
Giovanni Versace was an Italian fashion designer and founder of Versace, an international fashion house. Among the many luxury items that the company produces, over the knee boots is often part of the collection.
Learn more about the women's Versace brand at https://www.versace.com/
What ever style of footwear or brand you are wearing, is in fashion because you are wearing it.

If you want to be even more stylish, you should wear your favorite Versace over the knee boots.