Apparel Search is a leading guide to fashion, style, clothing, glam and all things relevant to apparel. We hope that you find this Women's Over The Knee Boots page to be helpful.
The typically definition is that, "A boot is a sturdy item of women's footwear covering the foot, the ankle, and sometimes the leg below the knee". However, that is a bit outdated. On occasion, this style of footwear actually goes "above" the knee.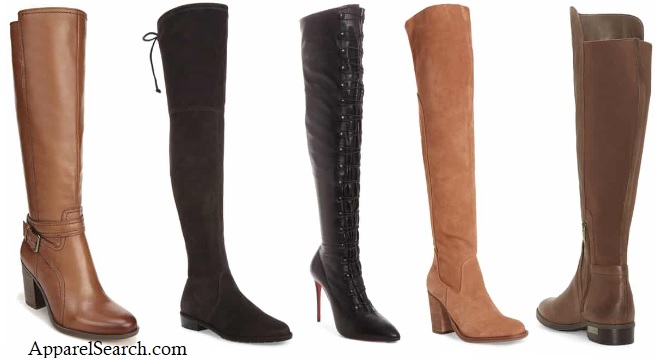 What are over the knee boots? This is in reference to the length of the boot. They are boots that go up above the knee. The knee is the joint between the thigh and the lower leg in humans. Thigh high boots are over the knee boots.
Select from a broad selection of the top designer and brand-name over the knee boots and thigh high boots in a variety of colors by visiting your favorite footwear boutique or shop online.
What ever style of footwear you are wearing, is in fashion.

If you want to be even more stylish, you should wear your favorite Women's Over The Knee Boots.