A robe is a long, loose outer garment. A bathrobe is a robe, typically made of terry cloth, worn especially before and after taking a bath.
At the end of the day, comfy women's robes are ideal for warming up and kicking back. You can wear robes over pajamas, as a casual garment, or as a dressing gown after a bath or shower. If you shop online at retailers such as Amazon or your favorite local clothing stores, you can find a wide range of colors, patterns, and materials to consider.
Learn more about robes in our fashion influence section.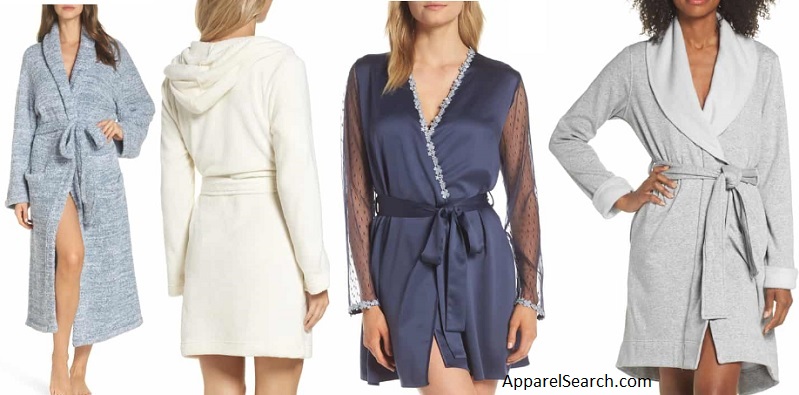 Apparel Search is a leading guide to fashion, style, clothing, glam and all things relevant to apparel. We hope that you find this Women's robe page to be helpful.
If you want to be even more stylish, you should wear your favorite favorite robe today.

Have you seen our Fashion Designer Directory section?