Welcome to our fabulous guide to Women's Vests. Are you actually looking to learn more about vests for women. Well, we hope you are because the reality is that you have found our page on the topic. In this women's clothing section of the Apparel Search directory, you will find all sorts of interesting information regarding women's vest styles.
A vest is a sleeveless garment covering the upper body.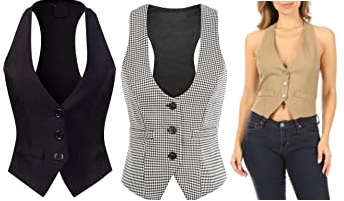 Vests come in a wide variety of fabrics, colors, patterns, and styles.
Denim Vests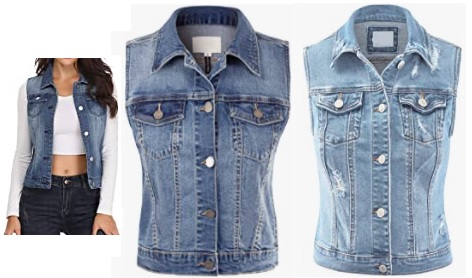 Women's Leather Vests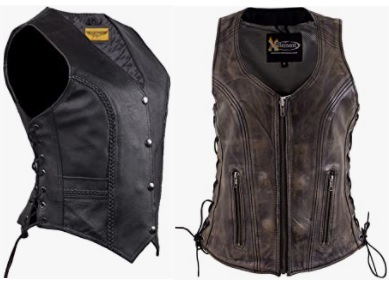 Women's Down Vests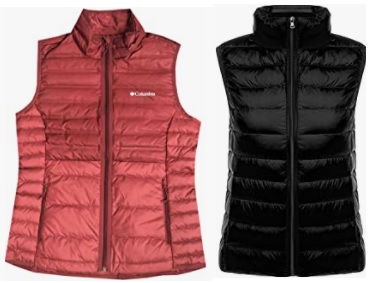 Some women's vests are designed for fashion and others are designed for utility.
A few examples of a women's vest designed for utility would be a fishing vest, visibility vest, and bullet proof vest.
Fishing vest are often durable, light weight vests with the purpose of holding fishing lures & other associated equipment to be worn while fishing.
High-visibility (HV) clothing, a type of personal protective equipment (PPE), is any clothing worn that has highly reflective properties or a color that is easily discernible from any background.
A ballistic vest or bullet-resistant vest, often called a bulletproof vest, is an item of personal armor that helps absorb the impact and reduce or stop penetration to the body from firearm-fired projectiles- and shrapnel from explosions, and is worn on the torso.
Some ladies vests are worn as outerwear for the purpose of warmth.
Fur Vests / Faux Fur Vests
Down Vests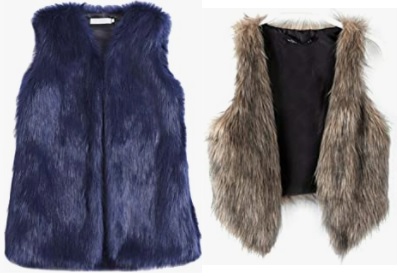 Sweater vest (American and Canadian English): This may also be called a slipover, sleeveless sweater, or, in British English, a tank top. In Australia this may be colloquially referred to as a baldwin. A sweater vest (known in the UK as a tank top) is an item of knitwear that is similar to a sweater, but without sleeves, usually with a low-cut neckline.
Here is an example of an argyle sweater vest.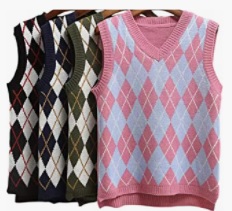 What ever style of vest you are wearing or planning to wear in the near future is most likely in fashion.
If you want to be even more stylish, you should wear your favorite Women's Vests.

Apparel Search is a leading guide to fashion, style, clothing, glam and all things relevant to apparel. We hope that you find this women's vest page to be helpful.