We understand that any "best of" list is subjective (based on or influenced by personal feelings, tastes, or opinions). We openly admit that our best of 2014 resources are no different. This is simply "our opinion" of resources that we think you will enjoy this year. The information listed in this section may not be at the actual tippy top of the "best" spectrum, but this is information and resources that Apparel Search believes to be at least very near the top of the class. Sure, you may know of better, but that is why we provide a comment section. If you know a resources that is "better" than our "best", you are welcome to list your reasoning for all to review. In the comments section you are welcome to present to us your favorites and explain why you think they are so wonderful.
Best Handbag Websites for 2014
Best Social Media for Fashion 2014
It is important to note that this section contains websites and resources that we recommend for use during 2014. We are NOT indicating that the fashion is designed, produced, or sold in 2014. This is NOT a recommendation for specific events or trends for this year. If you are looking for current trend specific information or an events calendar, you would need to consult an entirely different section of our website (if you need help finding such information, let us know).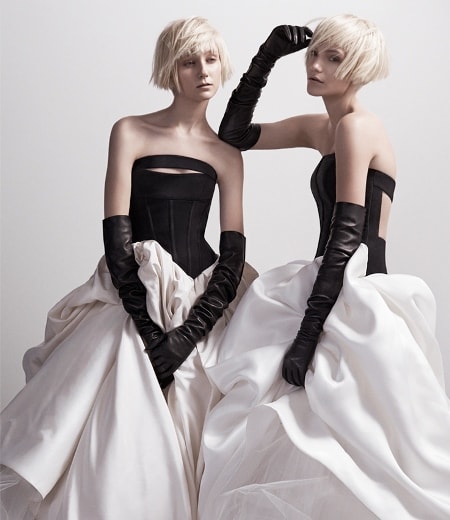 Will Apparel Search be bias when creating these best of lists?
Wow, that is an excellent question. The answer is that we are going to try very hard not to be bias. As some of you may already be aware, on occasion we are most definitely bias. As with most fashion minded people we have our own taste level and opinions in regard to style. Although we attempt to be as style savvy as possible, we may not share the same tastes as you. Additionally, we happen to own several online properties and we tend to like our own sites over others at times. However, with that said, in this particular area of our directory we plan to list only websites that we believe that the "majority" of our viewers would find fabulous. We will NOT be using this section to tell you that our fashion blogs are better than other companies fashion blogs (unless we 100% percent believe that to be true).
Is it difficult for Apparel Search to remain fair when creating these lists?
Absolutely yes. It is very challenging to leave our own resources off of the "best of" lists.
Will Apparel Search remain this fair next year if they create a best of 2015 list?
Really not certain. Sorry, not willing to make any promises at this time…
Will Apparel Search list the Top 10, Top 5, Top 3 etc.?
We are not going to be specific in regard to the number of companies or resources that will be listed in a particular category of interest. It is possible we will add only one company or maybe we will list a thousand. If a resource deserves to be listed, we will list them regardless of how many others are already listed on the page. Equally important, we will add new resources as they come to our attention. Imagine we created a "best five fashion blogs" list in January and in March an unbelievably awesome blog is discovered on our expedition to Tibet. Wouldn't it be silly if we couldn't add that fantastic resource to our list? If we believe a site is tremendous, we will add them to our guide.
Return to our best of fashion main page.