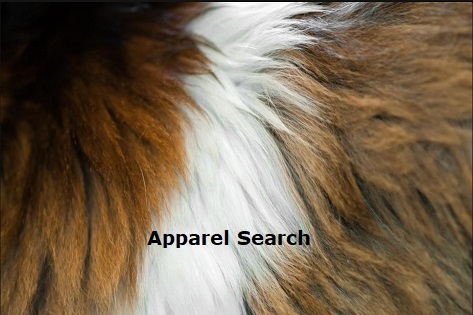 The manufacturing of fur clothing involves obtaining animal pelts where the hair is left on. Depending on the type of fur and its purpose, some of the chemicals involved in fur processing may include table salts, alum salts, acids, soda ash, sawdust, cornstarch, lanolin, degreasers and, less commonly, bleaches, dyes and toners (for dyed fur). In contrast, leather made from any animal hide involves removing the fur from the skin and using only the tanned skin.

British Fur Trade Association: their aim is to build greater awareness of the fur trade and related issues and help dispel the myths about fur production so that you will have greater understanding and appreciation of the role of fur in today's world. The British Fur Trade Association (BFTA) was established in 1919 to represent and promote the fur trade
---

Fur Commission USA: non-profit association of fur farmers in the USA.
---

International Fur Trade Federation: First established in 1949, the International Fur Trade Federation (IFTF) is an independent international federation of national fur trade associations and organisations. It is often referred to as the "United Nations of the world's fur industry". Through its work and the activities of its members, IFTF seeks to promote a factual image of today's fur trade.
---

Lenape Trails / Stefancik Distributors: they are a Native American owned and operated company in the tribal community of the Ramapough Mountains of N.J. They do special orders as well as pre printed tee shirts and caps.. They will be expanding in the near future to more items. They also have tanned and raw fur items as well as dried wings and pipe stone for carving. They also offer fully tanned deer and elk leather for the garment making.as well as fully aned fur tails on a ball type chain. Please e-mail them for more information Address: 177 Peters Mine Rd Ringwood, New Jersey 07456 USA Phone: 973-962-0819 Email: lenapetrails@webtv.net or stefancikdistributors@webtv.net Contact: Darlene Fallingleaves sales rep.
Printing

Item # 1: tee shirt printing

Printing

Item # 2: your photo put on a tee shirt
Wholesale Item # 1: fur tails
Wholesale Item # 2: fur faces.
Wholesale Item # 3: wings
Wholesale Item # 4: fur pelts
Wholesale Item # 5: pipe stone for carving
Wholesale Item # 6: custom printed tee shirts
Wholesale Item # 7: fur raccoon caps
---

MSM Blanarie Argasitorie Curatatorie SRL (Romania): MSM Furs has been operating as a Romanian furrier for over 10 years. During this history they have dedicated themselves to finding for their customers the finest quality and best value in fur fashions. They provide a full range of services including cleaning, repairs, restyling, and cold storage in their on-premises temperature controlled secure vaults. Address: Sistematizarii St. ,no.7, sector 4 Bucharest 7000 Romania Phone: +4021.334.33.55 or +4021.334.33.88 Fax: +4021.335.26.62 Email: sales@msm-furs.ro Contact: Radu Bozga, Market Developer
Gender: Women's
Manufacturer Item # 1: fur coats
Manufacturer Item # 2: fur jackets
Manufacturer Item # 3: combined fur & textile Jackets
Manufacturer Item # 4: other fur products
---

Saga Furs of Scandinavia is a joint marketing organisation formed by the fur breeders in Norway, Finland, Denmark and Sweden. Through creative and progressive programmes Saga Furs of Scandinavia is responsible for the worldwide PR and branding of SAGA Mink and SAGA Fox skins sold at the Nordic auction houses in Copenhagen and Helsinki. SAGA Mink and SAGA Fox represents a global market share of 66% of farmed mink and 61% of fox. Saga Furs of Scandinavia is a driving force in the fur and fashion industry and acts as an inspirational partner for designers, furriers and fur manufacturers who are constantly seeking new ways and solutions for using fur.
---

Skandinavik Fur (Greece): They are third generation furriers located in Siatista. Siatista situated at an altitude of 1200 m at the NW of Greece is a town of 7000 habitats, where 90% of the population is involved in the fur making industry. Starting from animal farming and going all the way to ready to wear fur coats. All types of fur are handled, like mink, fox, lynx, beaver, Persian lamb, raccoon, marten, squirrel, sable, chinchilla and so much more. A living art, constantly evolving, that not only follows trends but creates new ones as well. Their artisans have inherited their knowhow from their grandfathers and fathers. Fur making is a sophisticated art that utilizes every part of a fur pelt in numerous combinations and techniques. The result is masterpieces of unique and rare beauty, Their tools are simple and some of them have remained the same since the 18th century when the art of fur started in their area. Their artisans rely on their skills and experience, which is what matters most in a product that is demanding and requires skilled hands, endless hours of manual labor, sharp eyes and a sense of good taste and imagination. At the same time, they are adapting and using the modern machinery and tools that the fur industry offers in order to come out with high-quality fur garments. Address: 28th October St. 23 / Siatista 50300 Greece Phone: 1-888-403-8756 E-mail: customerhelp@skandinavikfur.com Contact: Efthymios Zagkountinos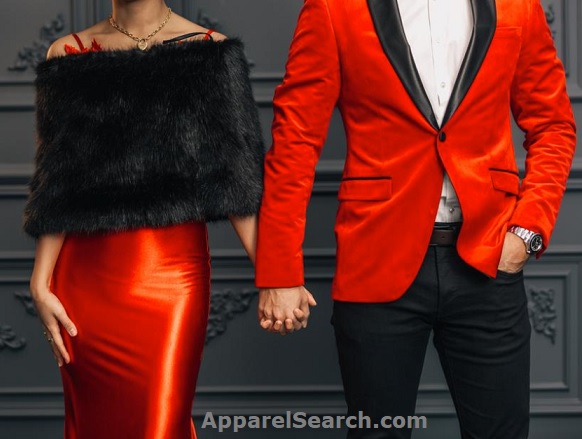 Thank you for using the Apparel Search website.