Earmuffs
Earmuffs are fashion accessories for your beautiful ears.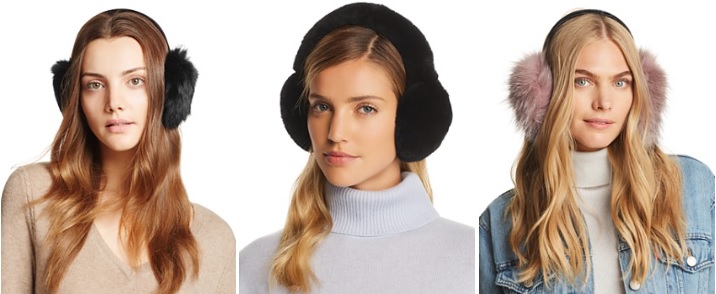 Technically, earmuffs are objects designed to cover a person's ears for hearing protection or for warmth. To be honest, Apparel Search is more interest in the warmth and style aspects as opposed to hearing protection. Obviously hearing protection earmuffs are extremely important for many people. However, this is a fashion website not a construction website. Therefore, this page will be regarding "fashion earmuffs" (for style and warmth) and not the noise protection counterparts.
Thermal earmuffs are worn in cold environments to keep a person's ears warm with pads of cloth or fur.
Bundle up and feel warm in earmuffs during the fall and winter time. Cover ears for protection when the frigid temperatures make it difficult to stay warm.
You can find some warm & fuzzy earmuffs that also have electronics build inside. You can find some that are set so that you can listen to music. For example, these fluffy genuine shearling UGG earmuffs are tech-savvy. Bluetooth earmuffs that enable you to listen to music or your phone while keeping your ears cozy.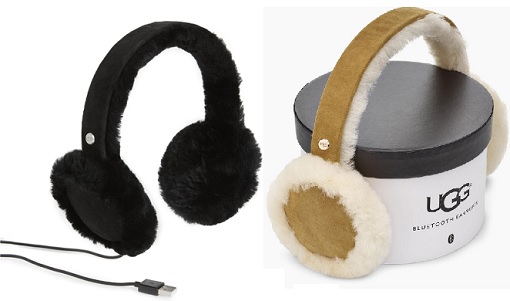 Where can we buy earmuffs? A good place to start would be at the earmuff store directory section of our website. You can also check fashion accessories stores, department stores, mass merchants, boutiques, online retailers, and many other places. If you are looking for a unique pair, you can possibly find one of a kind versions at shops such as Etsy or local craft markets.
You can find fashion earmuffs at retailers such as the following: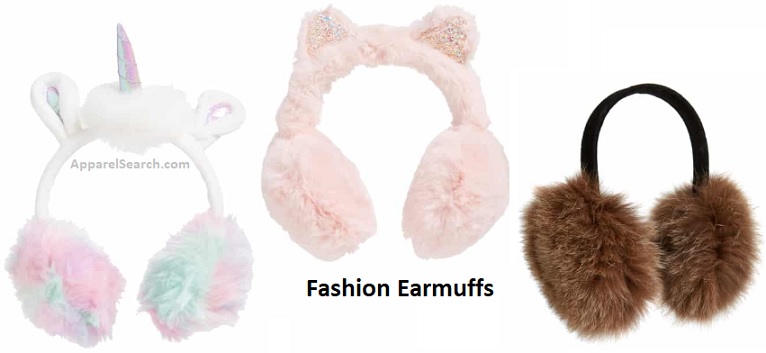 If you work in the fashion industry, you may want to learn about earmuff factories in our manufacturing section.
Learn about fashion accessories in our terminology section.
You may want to also visit our women's fashion accessories guide.
Stay warm from your ears to your toes.
Fashion Products Fashion Products A-F Fashion Products E
Return to the Influence Fashion home page.

Copyright 1999-2022 Apparel Search Company. All Rights Reserved.