Printing Factories - this section is primarily large scale clothing & fabric printing factories. These manufacturers print t-shirts, underwear, sweatshirts, etc., for apparel wholesalers or larger size retail stores.
T-shirt Printers - if you are looking for clothing printing companies that print apparel such as t-shirts for your local business, school event, local team sports, special family event, etc. The facilities that are in this section we would consider to be print shops.
You may want to also learn about 3D printing clothing and digital printing.
Below are a few custom apparel printing examples: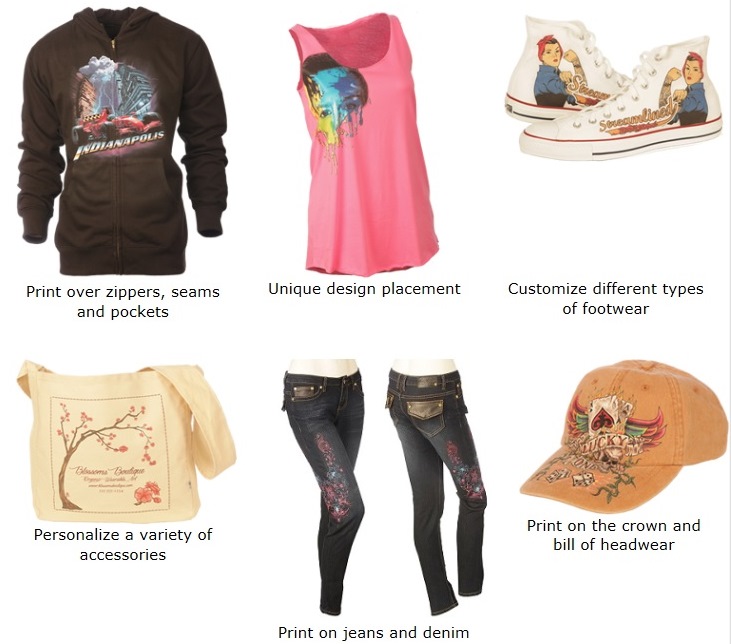 If you are looking for machinery for custom printing apparel, you can visit the Brother website.
Thank you for using the Apparel Search website.