Find textile printers and relevant services.

If you are an apparel printer, you probably already understand the meaning of blank t-shirts.
If you work for a textile printer, t-shirt printer etc., you are welcome to join other members of the fashion industry in discussions at the printing fashion group.
If you work in the NY Garment industry selling graphic printed clothing, you may want to research New York Printing Factories.
Clothing & fabric Printing Factories

A4 Apparel Shirt Printers (United Kingdom): Shirt Printers is a UK based specialist screen printing company with an online catalogue of over 3000 garments online to buy with or without optional screen printing or logo embroidery. The functionality of the site allows you to choose from a vast range of sizes and colors for small or large orders with artwork for your personalised clothing submitted online. One of the fastest and most comprehensive screen printing websites available, Shirt Printers allows you to create a fully customised order with the widest possible range of choice so that you get the apparel that you want, in the right color and at the right price. Address: Unit 2, Compass House, Velator, Braunton, North Devon, UK, EX33 2DX Tel: 01271 816158 Contact: Mr Alex Lambert

---

Accolade (Canada) : premier garment decorator in Canada. Their services include silk screen-printing, embroidery, sonic welding, art creation, and logistics services.

---

Advance Specialties: Advance Specialties has been in business for over 10 years in Russellville AR. and specialises in embroidery and screen printing all types of clothing. Customer may provide product to be screened or embroidered, or they can provide shirts etc. at a very reasonable rate. They have all new equipment and can provide customer references and will quote small and large jobs. Address: 106 West Modesto Russellville Arkansas 72811 United States Phone: 501-968-6098 or 501-968-2720 Fax: 501-890-6098 Email: rvweekly@ipa.net Contact: Ruby Jenkins; Owner
Manufacturer Item # 1: Embroidery
Manufacturer Item # 2: Screen Printing
Manufacturer Item # 3: Specialties
Manufacturer Item # 4: Team Uniforms
Manufacturer Item # 5: Vinyl Graphics
Manufacturer Item # 6: Logo Design
Manufacturer Item # 7: Ad Design
---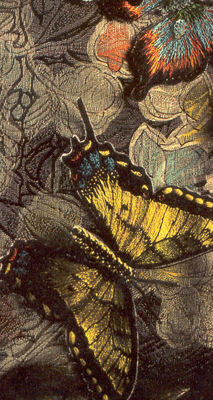 alabid silk mills limited (Pakistan): Established in 1968, "Al-Abid" has grown to be one of the biggest manufacturers of printed and dyed fabrics of Pakistan. The major field of expertise being Finishing, Dyeing and Printing of various qualities of fabrics and manufacturing of Home Textile Products. Al-Abid takes pride in claiming to be a major supplier of the best known quality conscious business houses of Europe, Latin America, USA and other parts of the world. Address: A-39, SITE, Manghopir Road, Karachi 75700 Karachi 75700 Pakistan Phone: (92)(21) 2560040-8 Fax: (92)(21) 2564718 Email: sales@alabid.com Contact: Amir Naseem
Manufacturer Item # 1: Bed Linen
Manufacturer Item # 2: Curtains
Manufacturer Item # 3: Kitchen Linen
Manufacturer Item # 4: Table Linen
Manufacturer Item # 5: Sofa Covers
Manufacturer Item # 6: Cushion
Manufacturer Item # 7: Pelmet
---

Ampro Sports: based in Philadelphia, Ampro is a full service clothing and accessory print shop. Their artistic approach to printing creates a much higher level of quality than "industry standard." As the primary printer for the WWE for the past 10 years, printing many millions of shirts with durable, vibrant images, Ampro is known as one of the best t-shirt printers in the nation.
---

Apparel Printing (Apparel Printing is a division of Kenmar Shirts, Inc.).: quality printing at competitive pricing. All the newest specialty printing techniques: gel, high density, suede , reflective, glitter, metallic, shimmer, neons, light sensitive color changes, high density , foil, reflective, puff, caviar beads, black light and glow in the dark. Four color process on darks and lights, spot colors, multi-color up to 12 color work. Printing on cut pieces or finished garments. They also do label changes, hanging etc. Address: 1578 White Plains Road, Bronx New York, 10462 Phone # 718 824 3880 Fax 718 823 4233 e-mail: KarenG@ApparelPrinting.com
---

Atlas Screen Supply Company: Atlas Screen Supply Company has been supplying equipment and supplies since 1947. They are extremely committed to excellence in everything we provide including Better than competitive prices on the finest products for textile and graphic screen-printing. Embroidery and Digital Printing Supplies A knowledgeable and friendly customer service staff available for technical assistance. Same day delivery on stock items if orders are placed before 2:00 P.M. CST. No minimum orders.
---

China Screenprinting & Graphic Imaging Association (CSGIA): China Screenprinting & Graphic Imaging Association (CSGIA), is a non-profitable industry organization of screen printing and graphic imaging industry in China and supported by the government. The main task is to communicate printers, manufacturers, sellers, scientific researchers and educators in screen printing industry of China, distribute knowhow of screen printing and graphic imaging technologies and to promote the cooperation with the overseas screen printers for developing screen printing industry in China.
---

Corpotex GmbH (Germany): As a premium supplier for textile finishing and textile production, we are happy to support you from design and product development to order production, personalisation of branded textiles and merchandise items, as well as logistics and webshop solutions. Whether small or large runs, simple design or unusual custom-made products with elaborate finishing. We are happy to use our most modern printing, embroidery and laser machines for you while maintaining high quality. Embroidered or printed T-shirts, polo shirts, shirts and blouses, work and promotion wear and merchandising are our daily business. Brands such as ETERNA, Stanley & Stella, Hakro, BP, Nimbus Nordic strengthen your external presentation, sustainably. Address: Leihgesterner Weg 37, 35392 Gießen, Hessen, Germany Phone: 0641 97900290 E-mail: verkauf@corpotex.de Contact name: Sabrina Schneider
---

Cottonprint (United Kingdom) : Quality T-shirt printing and sales of leisurewear, schoolwear and workwear. Cheap, wholesale plain T-shirts, polo shirts and hooded tops as well as a huge selection of ethically produced garments - all available for next day delivery. Brands include American Apparel, Hanes, Fruit of the Loom, Jerzees, Mantis, Continental Clothing and Gildan. Address: Ladybridge Road, Cheadle, Stockport, Cheshire, SK8 5PQ Phone: 0161 4884770 E-mail: info@cottonprint.co.uk Contact: Richard Mather
Clothing Printer
Corporate Apparel Wholesaler
---

Dilkhush Hosiery Mills (Pvt)Ltd (Pakistan): they are knitwear company , having their own knitting, dying, embroidery , Printing & Stitching in house. Address: Off Jhang Road Ayub Colony Faisalabad 74500 Pakistan Phone: 92 41 656515 - 6 or 92 300 8669248 Fax: 92 41 656520 Email: dilkh@brain.net.pk Contact: Izhar Ul Haq / Manager Merchadize
---

Federation of European Screen Printers Association (FESPA): FESPA is a global federation of 37 national associations for the screen printing, digital printing and textile printing community. Founded in 1962, FESPA organises the leading exhibitions and conferences for this community, and reinvests profits from these activities into the global print community.
---

Fusion Apparel and Design: Fusion LLC, offers a variety of custom printed T-shirts, sweatshirts, and any other fabric items that you would like a custom print on. They have no minimum order, and great wholesale discounts on larger orders. Address: P.O. Box 476 Rice Lake Wisconsin 54868 USA Phone: 715-736-1210 Fax: 715-234-4252 Email: cs@fuse.net Contact: Chad S. / President
---

Geiger: custom imprinted products Address: 714 cadillac drive Scotts Valley California 95066 USA Phone: 831-438-0660 Fax: 831-430-0481 Email: logosbym@pacbell.net Contact: Michele Kunz
Gender: Men's and Women's
Wholesale Item # 1: polo shirt
Wholesale Item # 2: jackets
Wholesale Item # 3: tees
Wholesale Item # 4: embroidery
Wholesale Item # 5: bags
Wholesale Item # 6: golf
Wholesale Item # 7: screen print
---

Griswold Textile Print, Inc.: they are a hand screen printed fabric mill. They manufacture hand silk screened fabrics for the decorator and design industry. They also have low minimum production yardages to allow new entries into the textile design field. They are a fully operational US fabric contract printer! Address: 84 White Rock Road Westerly, RI 02891 (401)596-2784 Contact: Jack Wilson e-mail: Gristex@aol.com
---

Hytex: The latest addition to

their

production process is Laundering or wet processing -

they

offer specialized services to fit the needs of the apparel industry.

They

provide full service garment dyeing facility with on-site testing, a full color lab, product development, and quality control throughout the finishing of each garment.

Denim Wet Processing, we offer all types of wash, including prewash, stonewash, bleached wash, enzyme washes, antique, sandblasting finishes and more. Hytex started operating in 1981 as a company that does contract silkscreen printing in a rented shop-house. Hytex's business was then confined to manual silkscreen printing using long wooden tables.
Garment Printing

Garment Dyeing

Garment Washing

Enzyme Wash

Stonewash

Bleaching

Sandblasting