Printing on textiles and printing on clothing is an important aspect of the fashion industry.
Search for additional apparel printing factories.


Impressions: (Magazine) The leading publication for the textile screen printing and imprinted sportswear industries. It is targeted to screen printers, embroiderers, other decorators, and retailers.
---

Indigo Clothing (United Kingdom): Indigo Clothing is made up of dedicated individuals who love customised clothing. They still can't wait to see what the design that was on a computer screen a few days ago looks like on a t-shirt, fleece, jacket, etc. Their team is a varied bunch of people who make customer service a priority. They screen print rather than use the heat transfer or dye sublimation techniques that most t-shirt websites offer because the results are so much better and will last for years if cared for properly. As well as screen printing, they offer embroidery, neck labeling and a free promotional merchandise sourcing service.
---

Keshbaf knits/prints: They are a fully vertical knitting mill. which owns their own knitting machines, dyeing fabric machines and our own printing machines. They also offer full garment packages incorporating their fabrics.Commodity knits at low prices and quick delivery. They have novelty knits in stock and they do custom work as well. Their stock includes, baby rib, Interlock, O.E. 14 cut rib, fleece, jersey etc.. 24hr ship time. Address: 2525 Fruitland Ave Vernon , CA USA 90058 Phone: 323-581-4484 Fax: 323-581-4435 Email: trendystuff@cs.com Contact: Vinny Stipo Vice Pres., Beau Le Baron Sales

---

Lenape Trails / Stefancik Distributors: they are a Native American owned and operated company in the tribal community of the Ramapough Mountains of N.J. They do special orders as well as pre printed tee shirts and caps.. They will be expanding in the near future to more items. They also have tanned and raw fur items as well as dried wings and pipe stone for carving. They also offer fully tanned deer and elk leather for the garment making.as well as fully aned fur tails on a ball type chain. Please e-mail them for more information Address: 177 Peters Mine Rd Ringwood, New Jersey 07456 USA Phone: 973-962-0819 Email: lenapetrails@webtv.net or stefancikdistributors@webtv.net Contact: Darlene Fallingleaves sales rep.
Printing

Item # 1: tee shirt printing

Printing

Item # 2: your photo put on a tee shirt

Wholesale Item # 1: fur tails
Wholesale Item # 2: fur faces.
Wholesale Item # 3: wings
Wholesale Item # 4: fur pelts
Wholesale Item # 5: pipe stone for carving
Wholesale Item # 6: custom printed tee shirts
Wholesale Item # 7: fur raccoon caps
---

Mart-tex Athletic Inc. (USA) : printing factory. Address: 170 Allen Blvd. Farmingdale, NY 11735 Phone # 631 454 9583 Fax # 631 454 1604
---

Mato & Hash Address: 3160 Haggerty Rd. Ste. Q West Bloomfield, MI 48323 248-237-6200 malvin@matohash.com Malvin Shaman They are a custom apparel t-shirt business, they offer all of the following services:
Direct to Garment Printing
Screen Printing
Embroidery
Pad Printed
Design Services
---

Mill Avenue Screen Print (USA): they are a full service contract screenprinter. Their factory has a 12-color automatic, two 8-color automatics as well as several manual machines. They also have an in-house art department, should the client need it. Address: 2145 E. Jones Avenue Phoenix, AZ 85040 Phone# 602.243.6611 Email: millave@msn.com Contact: Leonard Tullman, President
---

New ZA Garments (Pakistan): New Z.A. Garments was established in 1974 and since then they are supplying their quality products to their numerous customers around the world. They have Stitching Unit. And Printing, Unit Dying Unit and Circular knitted Unit which generated by the well-experienced staff. Their key of success is their workmanship and their quality control staff, which are handling by the qualified and experienced Management. Address: 18/417, Taj Pura Sialkot 51310 Pakistan Phone: 92-432-551094 or 92-432-251095 Fax: 92-432-559762/251096 Email: zag@skt.comsats.net.pk Contact: Shahid (Marketing Manager)
Manufacturer Item # 1: Soccer Jersey,Shorts
Manufacturer Item # 2: Tracksuits
Manufacturer Item # 3: Joggingsuits
Manufacturer Item # 4: Padded Jackets
Manufacturer Item # 5: Non Padded Jackets
Manufacturer Item # 6: Soccer Balls
---

Northwest Embroidery: Northwest Embroidery was founded in 1976 and provides custom embroidery for both the consumer and contract markets. Their USA based manufacturing facility features over 100 embroidery heads. They specialize in contract embroidery for fellow apparel decorators, marketing professionals, and promotional products distributors. Some of the notable companies they have worked with include Nike, Boeing, and Microsoft. They work directly with vendors such as SanMar and Tri Mountain for easy drop shipments. They also provide on-site digitizing and embroidered patch services as well. They indicate that they can beat any written quote on embroidered patches. Address: 2025 Freeman Rd E Milton, WA 98354 Toll Free: 1-800-851-3671 Contact: Erik Mickelson info@northwestembroidery.com
Services include:
Embroidery
Embroidered Patches
Digital Garment Printing
Screenprinting
Digitizing / Embroidery Design
---

Outlet Shirts (USA): they offer great deals on apparel, custom screen printing and custom embroidery. If you need blank or customized clothing for your business, school, sports teams, church, family or other group they are your complete solution. Call toll-free to learn more about their products or services or navigate to their website to learn more. Address - 3702 E. Mtn Oaks Dr. Salt Lake City, Utah 84121 Phone 1-866-718-8646 Fax 1-503-715-9907 E-mail ahurley@outletshirts.com Contact: Andrew Hurley
---

Performance Graphics and Screenprinting Inc: is a full service automated screenprinting and embroidery company with full graphic art department. They also sell kids lines "Color in Kids" - printed t-shirts packaged with washable markers. Glow in the dark prints. Logo wear for companies specific logo apparel. Some of their past work includes - GTE VISA , Carnival Cruise Lines, Royal Caribbean, Busch Entertainment, Paramount Parks, Serviceair Corp., Diabetes Research, Direct TV, ACLU, Pepperidge Farms, Planet Hollywood, Ocean Spray, Club Med, Don Shula's Golf Resort, Atlantis and many more. Address: 8013 NW 64th Street Miami, Florida 33166 USA Phone: 305-513-9210 Fax: 305-513-4629 Email: cathy@performance-graphics.com Contact: Cathy de Pass: Manager
Gender: Unisex
Manufacturer & Wholesaler Item # 1: kids printed t-shirts and sweats packaged with washable markers
Manufacturer & Wholesaler Item # 2: sweatshirts
Manufacturer & Wholesaler Item # 3: custom printing
Manufacturer & Wholesaler Item # 4: logo wear
---

Personalized Mementos (USA): Personalized Mementos is an apparel and embroidery seller located in St. Louis, Missouri. Their production facilities are located in Kirkwood. They provide affordable apparel for businesses and individuals - focusing on service, quality, and affordability. They perform all screen printing & embroidery here in the United States. Address: 821 Wood Ave, Kirkwood MO, 63122 Phone: (314) 821-1633 Fax: (314) 821-1633 E-mail: info@personalizedmementos.com Contact: Mark Halloran or Betty Ledbetter
---

Pracheen (India): specialized in Block Printing on Natural silk fabrics since last 100 years. They are proud to carry on ancient Indian tradition of dyeing & printing using vegetables, herbals, minerals & insect's substances in contrast to artificial synthetic chemicals. Raw material use for dyeing derived from natural abundant resources. Dyestuff ranges from Nila (INDIGO), Manjishtha (MADDAR) Heena,Haldi Pomegranate, Alizarin, Mango pulp & Kasmi Etc. They are already establish name in India, but would like to introduce this rich Indian tradition of natural dyes in international market. They invite business deals from global customers. Address: 51/57,Top Floor,Dontad Street,Damargalli Mumbai 400 009 India Phone: 91-022-3711437 or 91-022-3446219 Fax: 91-022-3461533 info@pracheen.com
Gender: Women's and Girls

Manufacturer Item # 1: Scarves

Manufacturer Item # 2: Stoles

Manufacturer Item # 3: fabric

Manufacturer Item # 4: Parios

Manufacturer Item # 5: Shawls

Manufacturer Item # 6: Suits

Manufacturer Item # 7: Sarees
---

Printed Matter (USA): Custom and contract printing of any type is welcome at Printed Matter, one of the Northeast's largest full service screen printers serving the apparel industry since 1989. Located in an impressive state-of-the-art, fully-automated facility north of Boston, Printed Matter's emphasis on quality and fast, dependable delivery at competitive market prices has made it the printer of choice for many international brands. Capable of printing up to 14 colors, Printed Matter can also provide art and pre-press services. Special handling, including relabeling, polybagging, stickering, pre-ticketing, hanging and folding are all managed in-house with the care and attention you require.
---

Printwear Magazine (National Business Media Corp.)
---

The Printwear Show
---

Rehman Dyeing (Pvt) Ltd.(Pakistan): Dyeing / Printing and Finishing House
Address: 6th Km. G.T. Road, Lahore side,Gujranwala 52300 Pakistan Phone: 92-431-263131 or 92-431-263132 Fax: 92-431-264174 Email: dyeing@gjr.paknet.com.pk Contact: Arshad JAMIL
---

Rockland Apparel, LLC / Rockland Embroidery: The Rockland Group of small businesses offer USA Made custom knit apparel along with full in house embroidery and screen printing with digitizing on site. They currently make over 250,000 garments per year and growing. Keep in mind they custom produce apparel to your specs and do not offer off the shelf ordering. They are government compliant as well as with large apparel companies. They are one of the few companies that custom produce USA MADE apparel and embroider/screen print all with one purchase order. Address: 125 Centre Ave. Topton, PA 19562 610-682-5042 X 301 610-682-50561 ( Fax ) david@rocklandembroidery.com Contact: David G. Schlier
---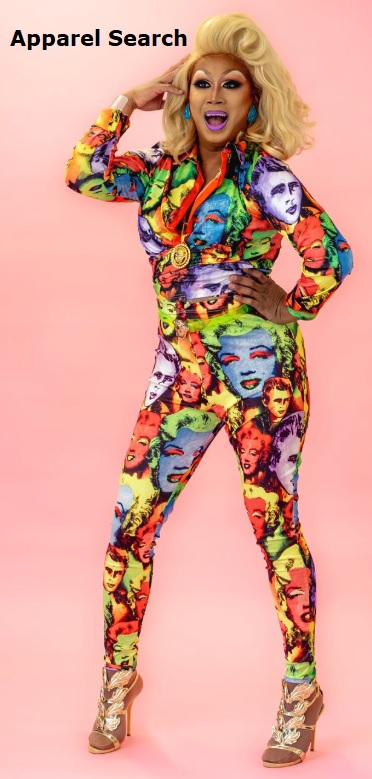 Rockland Industries. Rockland was established as a fabric bleaching and finishing plant in Baltimore, Maryland during the early years of America's emergence as a textile manufacturer. Rockland Bleach and Dye and Rockland-Bamberg Division--the complete textile finishing and dyeing facilities producing a wide range of proprietary and specialty products. Capabilities include coating (foaming, knife over gap, etc.) of acrylic and urethane based compounds on woven and non-woven substrates up to 130"wide. Lamination up to 90"wide, fabric preparation, finishing (up to 130"wide on all types), printing (Rotary Screen Printing up to 90"wide), napping and calendering, flocking, flame retardant, anti-microbial and incontinence finishes. -OTC Division--the most complete line of muslin, printed muslin, wide muslin, wide sheeting, and specialty fabrics for the "over-the-counter" (OTC) fabric and craft industries. With manufacturing facilities in Baltimore and Bamberg, South Carolina, Rockland is positioned to expand both the scope and volume of its products. Using the efficiencies of "Just-In-Time" inventories to service its customers, as well as state of the art equipment and unparalleled expertise in bleaching, printing, flame retarding, coating, and processing countless custom applications, Rockland is stronger and more dynamic than ever. Address: 1601 Edison Hwy. Baltimore Maryland 21213 U.S.A, Phone: 1-800-876-2566 or 1-410-522-2505 Fax: 1-410-522-2545 Email: MKRESEL@roc-lon.com Contact: Mark Kresel v.p. sales &marketing
Manufacturer Item # 1: textilesn fabrics o.t.c.
Manufacturer Item # 2: drapery linings interlining
Manufacturer Item # 3: industrial fabrics
Manufacturer Item # 4: blackout drapery lining
Manufacturer Item # 5: support fabrics
Manufacturer Item # 6: fire retardant fabrics
Manufacturer Item # 7: muslin, sheeting, ticking
---

Safer Textile Processing Corp.: Vertical Circular Knitter - Specializing in Polyester, Polyester/cotton and Polyester/spandex fabrications. They do surface enhancements as well as surface finishings. They do all forms of fabric printing; Pigment & Rotary Screen and Paper / Heat Transfer and Wet Printing. Address: 1875 Mc Carter Highway Newark, New Jersey 07104 USA Phone: 973.482.6400 x 2290 Fax: 973.481.7773 Email: marketing@safertextiles.com Contact: Peter E. Raneri - Marketing Director
---

Screenprinting & Graphic Imaging Association (SGIA) : Specialty Graphic Imaging Association (SGIA) is the trade association of choice for professionals in the industrial, graphic, garment, textile, electronics, packaging and commercial printing communities looking to grow their business into new market segments through the incorporation of the latest printing technologies. SGIA membership comprises these diverse segments, all of which are moving rapidly towards digital adoption. As long-time champions of digital technologies and techniques, SGIA is the community of peers you are looking for to help navigate the challenges of this process.
---

ScreenWeb : Online Resource and Advertisement Centre for the Screen Printing Industry.
---

Seribusto : Established in Varese, Italy in 1983, Seribusto provides printing services focusing on the fashion industry. Always keeping an eye on innovations and new trends, Seribusto added Direct-to-Garment printing to their range of printing techniques for the first time in 2008, with the aim of providing their customers with the best print quality and unrivaled satisfaction. Positioned at the heart of the fashion industry, Seribusto supplies diverse, sophisticated and innovative printing to many of the finest and most renowned international fashion brand names, such as: Prada, D&G, Ferragamo, Miss Sixty, Cavalli, Armani, Diesel, Guess and many more.
---

SERIKRON, SA de CV: garment printing factory. They can print on complete garments or cut pieces. Address: Tenayuca # 25-C, Col. San Bartolo Tenayuca, Tlalnepantla, Edo de Mexico CP 54150 Tel: 52 55 5388-7000 Fax: 52 55 5388-9444 E-mail: moyk@serikron.com.mx Attn: Moises Krongold

---

Sez Sew, Inc.: they are a minority owned company who specializes in all your imprinting needs. They can do 1 to thousands of pieces. They do custom and contract Embroidery and Screen Printing. They have 115 heads to handle your biggest embroidery jobs. They are a distributor of Cutter & Buck and they have a large product base. They also are an ASI distributor. Address: 325 South Mill Ave Dyersburg Tennessee 38024 USA Phone: 731-285-2120 or 1-800-748-8669 Fax: 1-731-285-2125 Email: sezsew@sezsew.com Contact: Betty Dennis, President
Manufacturer Item # 1: Custom and Contract Embroidery

Manufacturer Item # 2: Custom and Contract Screen Printing

Manufacturer Item # 3: Ad Specialty
---

Shirtinator AG : founded in 2005, is one of the leading online print-on-demand platforms in Europe for customized textiles and personalized gifts, such as custom T-shirts, mugs, polo shirts, sweatshirts and more. With direct marketing and cooperating partners, they print and distribute millions of garments to their customers. Shirtinator is committed to providing their customers quality and attractive prints and to making their ideas come alive.
---

T-Shirt Charity: is a full service screen printing, digital printing and graphic design company based in Charlotte, NC. Founded in 2003 by Steve McKillip, One of a kind prints had humble beginning is a spare room in Steve's house, quickly moving to the garage of the house. After 6 months as a garage shop it was evident by constant stream of work that the company would need a building and new machines to continue. The name T-Shirt Charity came about when Steve decided to focus his business on working with non profits. Seeing a lack of printers willing to go the extra mile for non profit organizations is what brought about this shift in focus and the T-Shirt Charity name was adopted. Address: 8112 Statesville Rd Ste A Charlotte, NC 28269 Ph 877-654-4361 fax - 800-476-6312 Email - info@tshirtcharity.com Contact- Steve McKillip
Printer of Clothing

Digital Printing
---

Venice T Shirts (United States): was started 20 years ago, specializing in high volume screen printing. Some of their customers include Fubu, Ladies Fubu, Nike, Calvin Klien, Levis, etc.... They handle almost every aspect of shirt packages, from design of a custom t shirt, to production, bagging, tagging, folding, and shipping Address: 1325 E. El Segundo Bl. El Segundo, California 90245 USA
Phone: 310-322-7900x15 Email: crstevenson2001@yahoo.com Contact: Curt Stevenson, New Accounts Manager
Manufacturer Item # 1: T Shirt Screen Printing
Manufacturer Item # 2: Heat Transfers
Manufacturer Item # 3: Embroidery
Manufacturer Item # 4: Complete Packages
---

Waugh group of Companies (United Kingdom): The WAUGH group is based in the South of England and they manufacture / print / embroider any textiles for all applications. They service large international businesses, assisting in promotional items & supplying staff uniforms etc. Where required they manufacture clothing to order or source from their extensive range of proven suppliers. They operate in various selected markets eg supplying college students with dresses/tunics attending beauty therapy courses Address: Unit E Ringwood Trading Estate Ringwood BH24 3BA England Phone: 01425 489483 Fax: 01425 489484 Email: dvdwaugh@AOL.com Contact: David M S Waugh
Manufacturer Item # 1: Corporatewear
Manufacturer Item # 2: Leisurewear
Manufacturer Item # 3: Sportswear
Manufacturer Item # 4: Embroidery
Manufacturer Item # 5: Screenprinting