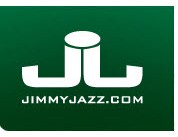 Jimmy Jazz debuted its first store over 20 years ago when President & Founder, James Khezrie, noticed an increasing demand for popular menswear in New York City. With natural entrepreneur spirit and a vision, Brooklyn-born Kherzrie, opened the first Jimmy Jazz store on Delancy Street in Manhattan- named after his favorite song from The Clash, a punk rock group from the late seventies.

In 2011 Jimmy Jazz had over 120 stores on major streets and malls in the eastern United States, which includes over 30 in the New York Metro area. Stores feature premier lifestyle brands including Rocawear, Akademiks, Baby Phat, Coogi, Adidas Originals, Creative Recreation and Nike, to name a few. We receive apparel and footwear daily from designers who are creating the hottest styles and colors, providing an ever-changing showcase of the newest fashion available for men, women, and kids.

Just like their exceptional retail stores, they strive to bring the latest in-demand brands to their shoppers online at JimmyJazz.com. In addition to easy and convenient shopping, JimmyJazz.com is updated on a daily bases with the most current urban lifestyle content available, making their web store an all-in-one destination for shopping and entertainment.

Above all, focusing on the needs of their customers, and keeping up with emerging lifestyle and fashion trends continues to be their key to success and longevity.

Jimmy Jazz sells men's and women's clothing.

Learn more about Jimmy Jazz at their website.
We hope that our fashion company directory has been of assistance to you.