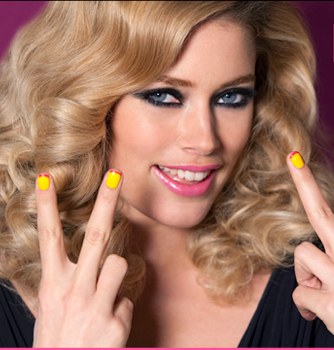 Brighten your color pallet for summer 2012. Let the bright glow shine.
Get ready for brighter days.
Discover glow-getting must-haves for a fresh spring and summer look.
Learn more at L'Oreal Paris.
You may also want to read about the Loreal Youth Code article and the Studio Line Beauty Products by L'Oreal Paris 2011 which we posted as a Beauty Article on March 25, 2011. In addition, you may wish to read the following beauty news articles:
Gorgeous On The Go Beauty Artilce about L'Oréal Paris
Beauty Article Posted October July 30, 2010
L'Oreal Paris Beauty Article April 2010
Beauty Article Posted October April 8, 2010
Read more Beauty News Articles here on Apparel Search.

2011 Fashion Articles Archive 2010 Fashion Article Archive 2009 Article Archive