Tuesday
August 30, 9 p.m. to 4 a.m.
POOL trade show and 944 Magazine Presented

Needle and Thread: A fusion of music & trends
Studio 54 hosted the official POOL trade show party complete with a funky fresh fashion show
displaying the top designers and labels from this year's trade show. Guests enjoyed the hilarious
live performance by D.C. Juicy and special performances by Cirque Du Soleil throughout the night.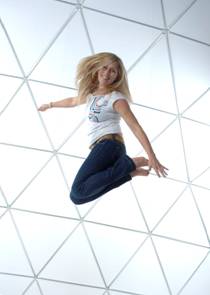 Wednesday
August 31, 5 to 7 p.m.
Special guest photographed by photographer Mark Humphrey capturing action shots
jumping on the trampoline within POOL's photo dome capping off the completion of
another stellar year for POOL trade show's vendors, buyers, and media. Other atmosphere
splendors provided by Lounge 22 and three days filled with incredible Cashmere music.
For more information on POOL and exciting changes for next season, visit www.pooltradeshow.com.