Nostalgic for late 80s/early - 90s era hipster cultural relics? Head over to Centre at Mockingbird Station for an irresistibly fun assortment of tees and hoodies from Stussy, that loveably goofy brand of days gone by. With artist series tees from Eric Elms and Brent Rollins, as well as featured graffiti legend Futura, there's plenty of cool ones to choose from.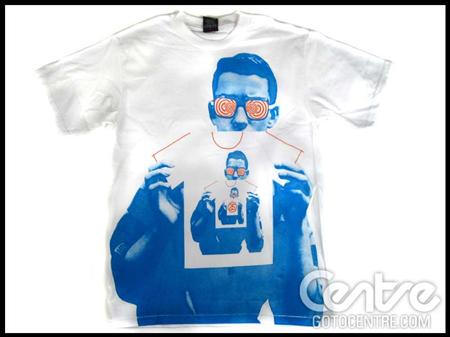 Stussy - Brent Rollins, Hypnotized Tee ($25)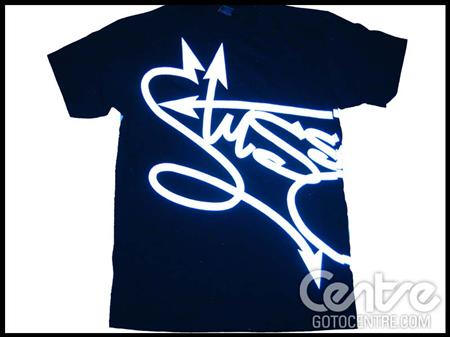 Stussy - Futura Arrows Script Tee with Reflective 3M Paint ($25)
In addition to Stussy, Centre now has pocket tees and tracking hoodies from Pegleg and Maharishi's MHI line, the latter of whose No Future collection references pop culture classics like 1984, Metropolis, and Blade Runner, with the line drawing on and playing off apocalyptic images.
Other delicious new arrivals now in store include soft chambray and light cotton terry blazers from Oak, sassy Fleur de Lis tanks and Tie Dye tess from Monrow (formerly Harlow), and Nike's Dunk Low black/grey/yellow sneakers with splattered metallic soles.
For a full scoop on all of the new Spring collections hitting store shelves, check out Centre's blog (www.gotocentre.com/blog).
You may also have interest in the fashion shopping articles ...
Have you ever dreamed of becoming a fashion designer?
Another article from Mockingbird Station.
Counter Culture Selling Vintage Tees Fashion Shopping Article Posted March 13, 2008
lululemon athletica Opening at Mockingbird Station Fashion Article Posted March 14, 2008