Past eras have always been an inspiration for designers, and this Spring, the runways have been full of blasts from the past. For Spring, both Sretsis and Rebecca and Drew draw upon the 1970s for inspiration.
Sretsis - which is 'sisters spelled backwards, consists of a trio of sisters whose shared love of fashion clearly translates into their collection. For S09, the sisters draw upon the disco era, creating shimmering sequined pieces meant to be worn on a dance floor. With skirts, dresses, and tunics, ranging in colors from seafoam green to royal blue, there is an option for everyone's style.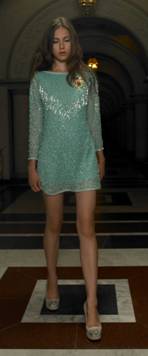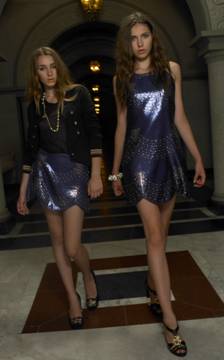 Rebecca & Drew - reinvents the professional wardrobe once again with their S09 collection. Using tweeds, color, and prints, Rebecca & Drew pay tribute to the working woman of the 1970s. From jacquard two button jackets to pleated front sleeveless dresses, Rebecca & Drew create the perfect wardrobe for fashionable businesswomen.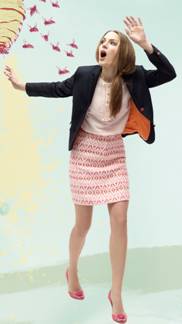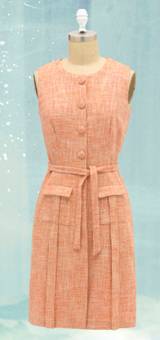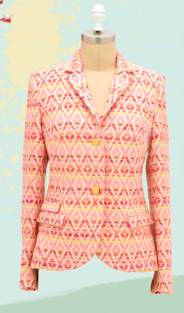 ◊ Learn more about Rebecca & Drew
Blake Lively Wearing Rebecca & Drew Trio-fit Button Front Shirt
Fashion Article Posted October 4, 2008
Rebecca & Drew Manufacturing Sample Sale Summer 2008
Sample Sale Article Posted July 15, 2008
◊ Learn more about www.sretsis.com
Kate Perry Wearing Sretsis Owl Bustier Dress
Fashion Article Posted December 9, 2008
Gossip Girl Features Leighton Meester Wearing Fleur Scallop Cape Dress from Sretsis
Fashion Article Posted November 18, 2008
Sretsis Spotting Being Worn by Celebrity Katy Perry
Fashion Article Posted September 11, 2008
Sretsis Chick Flirtatious Fashion
Fashion Article Posted June 23, 2008