"Quilted Heaven" and "Stylish & Warm" are just two of the phrases Joules Clothing use to describe their new autumn collection and for once I have to agree with a company's self promotion - although if I were to describe them I'd say they were somewhere between Barbour and Gap. Gapbour if you will.
But unlike Barbour - whose tag line I've always thought should be: Making poor people look rich - Joules' doesn't try to be something it's not. You could pick from the entirely affordable Barbour knock-offs to their tweed blazers to find clothes that are well fitted and won't break the bank. Take this Men's Cord Jacket for example: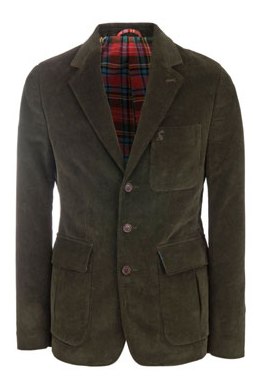 This debonair cord jacket has quirky button detailing and a tartan print lining that is entirely vintage and will quickly inject some of that British country gentleman charm into your wardrobe. And at only £129.00 it's much more of a bargain than the Barbour alternative.
Of course it will take too long to describe all of the clothes that Joules' have on offer in their autumn collection but if you take the country appeal of this jacket and apply it to coats, gilets, polo shirts, rugby tops then you will get a taste for the preppy feel that are on offer in the winter range.
And then there is the women's collection. Take this tweet waistcoat for example. At first glance you can see the inspiration taken from Barbour although it remains elegant and stylish. The tight waist is guaranteed to exentuate your hourglass figure and the trim on the collar and pockets give the garments a homespun feel. And again it won't cost you an arm and a leg being just shy of one hundred pounds.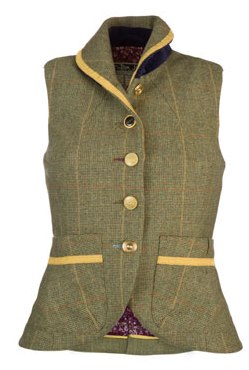 Joules' autumn collection is perfect if you aren't a label hound and offer surprisingly quality clothes for an affordable price. Steer clear of the overtly Barbour inspired clothes; they don't have the brand and look like your trying too hard. That said Joules' winter collection takes its cues from many well recognised and quality brands and mashes them together into a wide ranging compilation of clothes. You can find their website at the following address:.
Joules Clothing Resources:

Official Site
Joules Clothing Blog
Here on Apparel Search you can learn more about
Fashion
in many various ways. Certainly, one way is to read fashion news articles.

If you have suggestions on ways that we can improve this page, please do not hesitate to let us know.
Read more fashion industry news archive from 2011:
February 2011 Fashion Articles
April 2011 Fashion News Articles
June 2011 Fashion Article Archive
July 2011 Fashion Article Archive
August 2011 Fashion Article Archive
September 2011 Fashion Article Archive
October 2011 Fashion News Article Archive
Read more fashion articles from 2010: 2010 Archive Fashion Articles
Read more fashion articles from 2009: 2009 Archive Fashion Articles