Learn more about
Apparel here on Apparel Search.

Spring is in the air, and for High School students nationwide, that means one thing – prom season is approaching. As teens gear up for a night out on the town, girls and guys alike are scrambling to find the perfect ensemble. But, for plus-size girls with limited formal wear options, finding that one special dress may be especially difficult.
Preparing for this rite of passage shouldn't be a complicated task but a fun and memorable occasion, which is why OneStopPlus.com®, the world's first online shopping mall for full-figured women, is hosting its first-ever Plus-size Prom Makeover. From March 27, 2012 through April 21, 2012, OneStopPlus.com® is inviting plus-size teens who are struggling to find the perfect prom dress to share their personal stories via Facebook and/or ospeditor@onestopplus.com for the chance to win full makeovers for their proms. Family and friends are also encouraged to submit entries on the teen's behalf. Two lucky winners will receive the prom dress of their dreams, hair and makeup treatments, limousine transportation to the prom venue and a $500 shopping spree, all courtesy of OneStopPlus.com®.
In order to be considered in the Plus-size Prom Makeover Contest, all entries must include the following information:
Name
Brief paragraph as to why you (or your friend/family member) need(s) this makeover
Picture
Age
School
City and State
Prom Date
Email Address
Phone Number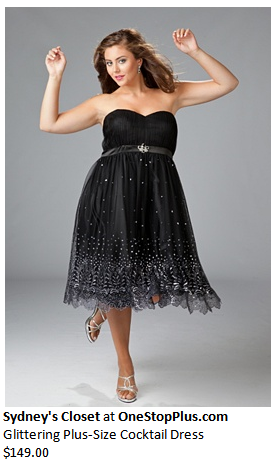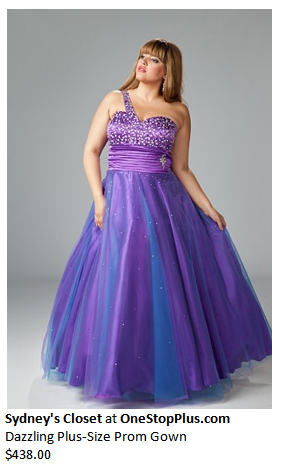 They can provide styling tips for plus-size teens seeking to achieve the most flattering and beautiful prom looks.

◊ Shopping For Women's Clothing
◊ Shopping For Children's Clothing

By the way, you can find fashion boutiques on Apparel Search, if you were interested. You can find them in the fashion boutiques section.
You may also want to visit the fashion boutiques guide to find and research boutiques by state.
Don't forget to check the fashion boutique directory as well.

2012 Fashion Shopping News Articles
2011 Fashion Shopping Articles
2008 Fashion Shopping Articles

Fashion News Article Archive 2011
Plus Size Clothing Stores
Plus Size Fashion
Plus Size Group
Plus Size Guide
Plus Size Shopping
Clothing Stores
Designer Fashion Boutiques
Fashion Boutique Directory
Check out our new clothing guides.
You may also like to view the fashion designers guide.
Learn more about women's fashion, men's fashion and children's fashion.