If you are looking for clothing stores in the United States, you can search by geographical region from this section of our website. We have categorized this section of the Apparel Search directory in a similar fashion to how the United States Census Bureau maps out the country. The United States Census Bureau defines four statistical regions, with nine divisions. Below will help you conduct your research by region or division.
Region 1: Northeast Clothing Stores
Division 1: New England Clothing Stores (Connecticut, Maine, Massachusetts, New Hampshire, Rhode Island, and Vermont)

Division 2: Mid-Atlantic Clothing Stores (New Jersey, New York, and Pennsylvania)
Region 2: Midwest Clothing Stores
Division 3: East North Central Clothing Stores (Illinois, Indiana, Michigan, Ohio, and Wisconsin)

Division 4: West North Central Clothing Stores (Iowa, Kansas, Minnesota, Missouri, Nebraska, North Dakota, and South Dakota)
Region 3: South Clothing Stores
Division 5: South Atlantic Clothing Stores (Delaware, Florida, Georgia, Maryland, North Carolina, South Carolina, Virginia, Washington D.C., and West Virginia)

Division 6: East South Central Clothing Stores (Alabama, Kentucky, Mississippi, and Tennessee)

Division 7: West South Central Clothing Stores (Arkansas, Louisiana, Oklahoma, and Texas)
Region 4: West Clothing Stores
Division 8: Mountain Clothing Stores (Arizona, Colorado, Idaho, Montana, Nevada, New Mexico, Utah, and Wyoming)

Division 9: Pacific Clothing Stores (Alaska, California, Hawaii, Oregon, and Washington)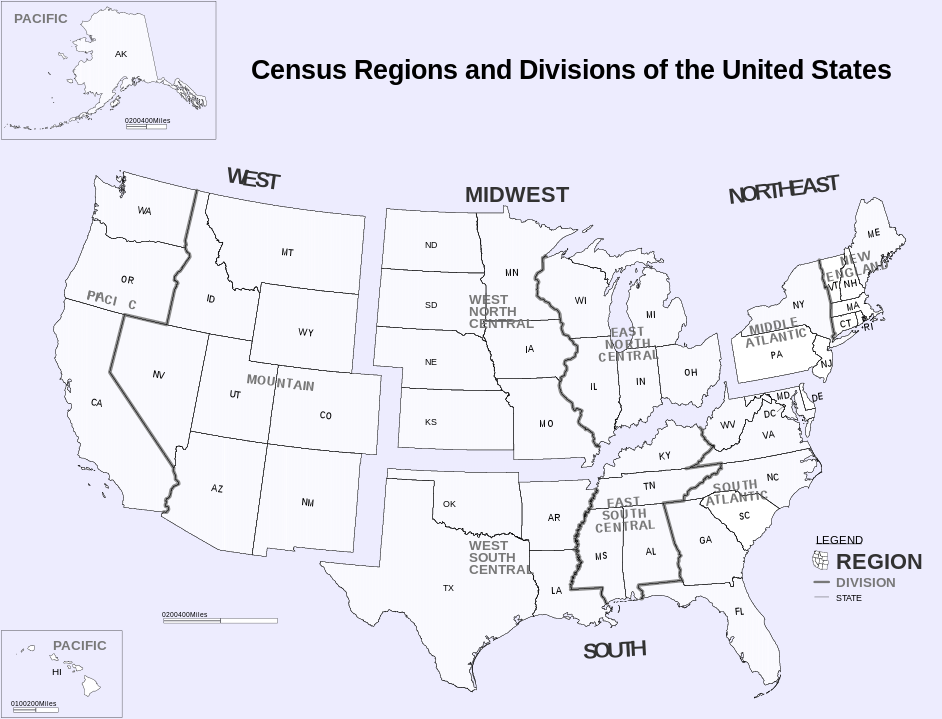 FYI: Puerto Rico and other US territories are not part of any census region or census division.

Learn more about the United States fashion industry.
Thank you for using the Apparel Search website.