The Fashion Industry Network mouse pads are sold out.
---
Below is for historical purposes only.
Would you like to buy the mouse pad on this page?
This is the Fashion Industry Network Mouse Pad : Lady With Pearls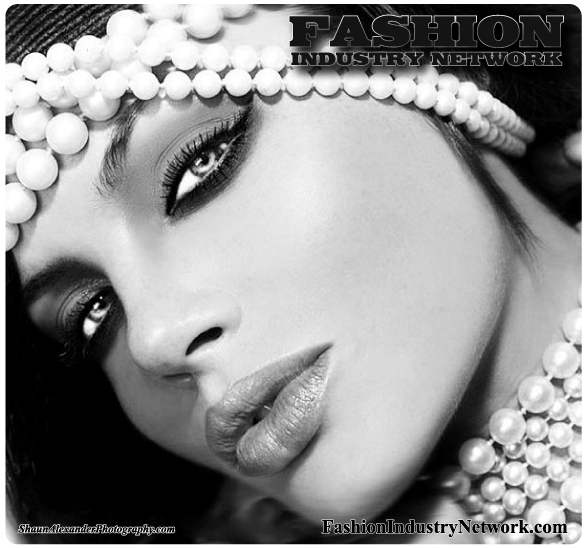 Note: The mouse pad will not have the same clarity as the image above. The image above is from the original photograph file. When printing on a mouse pad, some clarity is obviously lost. If you do not understand, please do not order the mouse pad...
Cost to YOU

Cost to Apparel Search


Cost = $5.00 per mouse pad
Tax @ 7% = $.35
Shipping = $2.00

Total = $7.35


I understand that it is not normal to tell you what we paid, but Apparel Search is not a normal company...

We paid $3.00 per mouse pad + $.15 per pad to be shipped (by the way, the supplier appears to have lowered there price after we purchased from them. We should hopefully have a lower price if I need to re-order in the future).

We will make approximately $1.85 per mouse pad.

The money helps pay the expenses of the Fashion Industry Network.

The Photograph was taken by professional fashion photographer, Shaun Alexander. You can learn more about Shaun Alexander at his profile on the Fashion Industry Network, or visit his site at ShaunAlexanderPhotography.com He may still be available for photography assignments.
Find more Fashion Mouse Pads.
The Fashion Industry Network Mouse Pads : Lady with Pearls was produced for us by Quality Logo Products, Inc. P:(866)312-LOGO (5646) Ext. 11 | F:(866)314-LOGO Contact: Michael Wenger E-mail: mike@qualitylogoproducts.com
The mouse pad is quality Item #QLP00894 Square Soft Touch Pad.
---
If you are not interested in only fashionable mouse pads, you can also find plenty of other types of Mouse Pads at Amazon and other retailers.
Find more
Fashion Mouse Pads

By the way, I am really not sure if mouse pad should be one word or two. I see it occasionally referenced as "mousepads" and other times as "mouse pads". Really not sure which method of spelling is correct.
We will try to ship out the mouse pad the same week the pad is ordered. If you do not receive the mouse pad within two weeks, please

Contact Us

.

When e-mailing us, please be certain to indicate that your question is in regard to the "Fashion Industry Network Mouse Pad : Lady with Pearls"