What is a kid? Simply put, a kid is a child or young person. Not exactly sure what year "young person" ends. Kids fashion is clothing, shoes, or accessories that are made in children's sizes.
Keep in mind that size charts for kids fashion is NOT a perfect science. Each clothing manufacturer uses different measurements. Below can be used as a general guide, but nothing more. The best way to make sure garments fit properly is to actually try them on for size.
The Children's Place Kids Fashion Size Charts - The Children's Place has a selection of easy-to-use kids size chart options that will help you understand the fit of their clothes shoes and accessories in relation to your child's age weight and height.
Size Charts for Kids Clothing - Shopping kids' clothing is great fun! But finding the ideal size can be difficult, especially when shopping online. By using some minutes measuring the body and determining sizes before placing your order, you can increase the chance of getting well-fitting garments.
Children's Sizes USA - Children's sizes, US sizes. With the charts on their website you'll find out your child's clothing size, in US sizes. The size is based on either the child's weight and length in pounds and inches, or on specific measurements (chest, waist and hip).
Nike Kids Clothing Size Guide - Kids really do grow up fast. The good news? It's easy to keep them in clothes that fit with the Nike complete size guide. Use their Quick Size Finder to get their approximate size or their Precision Size Finder to find a truly perfect fit. Find the right fit for your young athlete with the help of the Nike kids' clothing size guide. Size guides and charts are available for all ages and genders.
Visit the fitting room to learn more.
Finding the proper size is only one aspect of kids fashion. Obviously finding the best styles and brands for your child is important as well.
Shopping for kids fashion and leading children's clothing stores:
Old Navy has an amazing selection of cute kids clothes in sizes 5 through 16 that will fit your children and your budget. Their kids clothing collection includes everything you'll need to have your children looking fashionable from head to toe.
Kohl's Kids Fashion - Outfit your kids in cute, play proof and durable Kohl's kids' clothes. With quality construction, you can bet these clothes will last longer than your kids will wear them.
Gap Kids Clothes - Kids clothes from Gap are comfortable, fun and constructed for long wear. Boys and girls love our cool kids clothing, and parents love the durability and easy care.
J.Crew Kids Clothing - Browse their collection of girls' clothing from dresses, sweaters, graphic tees, rompers and more!
OshKosh B'gosh - Since 1895, OshKosh B'gosh has been the leader in manufacturing American kids clothes. We specialize in crafting high quality, affordable clothes for boys.
Etsy Kids Clothes - handmade & vintage items as well as the latest styles for the whole family.
Nordstrom Kids & Baby Clothing - Shop online for kids' clothes, accessories, gifts & more. Shop the best brands for kids' clothing.
Gymboree Kids Clothing - Gymboree kids clothing celebrates the joy of childhood. Shop our wide selection of high quality baby clothes, toddler clothing and kids apparel.
Find more children's clothing stores in our fashion retailer directory.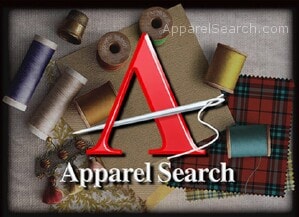 The world of fashion is enormous. Sometimes a little fashion summary can be advantageous.
We hope this summary of fashion section has been of help to you.
Thank you for using the Apparel Search website.