Fashion photography has been in existence since the earliest days of photography. In 1856, Adolphe Braun published a book containing 288 photographs of Virginia Oldoini, Countess di Castiglione, a Tuscan noblewoman at the court of Napoleon III. The photos depict her in her official court garb, making her the first fashion model.
Fashion photography is a genre of photography devoted to displaying clothing and other fashion items. Fashion photography is most often conducted for advertisements, catalogs, online clothing retailers, or fashion magazines.
In the first decade of the 20th century, advances in halftone printing allowed fashion photographs to be used in magazines.
From 1939 and onward, what had previously been the flourishing and sizeable industry of fashion photography all but stopped due to the beginnings of World War II. The United States and Europe quickly diverged from one another. What had previously been a togetherness and inspired working relationship diverged with Paris occupied and London under siege. Paris, the main fashion-power house of the time quickly became isolated from the United States—especially with Vogue Paris shutting down for a brief hiatus in 1940. With these changes, the photography based out of the USA gained a distinct Americana vibe—models often posed with flags, American brand cars, and generally just fulfilling the American ideal.
In postwar London, John French pioneered a new form of fashion photography suited to reproduction in newsprint, involving natural light and low contrast.
John French - In 1948 he set up his own photographic studio. Working originally with the Daily Express he pioneered a new form of fashion photography suited to reproduction in newsprint, involving where possible reflected natural light and low contrast. He also undertook portrait photography. French himself devoted much attention to the set and posing of his models, but left the actual triggering of the shutter to assistants.
In the recent years fashion photography gained an even greater popularity due to the expansion of internet and ecommerce.
Fashion Photographer Job Descriptions
Fashion Modeling Photographers
Fashion photographs take photographs of clothing, footwear, accessories and of people wearing these items. A model is a person with a role either to promote, display or advertise commercial products (notably fashion clothing in fashion shows), or to serve as a visual aid for people who are creating works of art or to pose for photography.
Digital photography is a form of photography that uses cameras containing arrays of electronic photodetectors to capture images focused by a lens, as opposed to an exposure on photographic film. The captured images are digitized and stored as a computer file ready for further digital processing, viewing, digital publishing or printing.
Until the advent of such technology, photographs were made by exposing light sensitive photographic film and paper, which was processed in liquid chemical solutions to develop and stabilize the image. Digital photographs are typically created solely by computer-based photoelectric and mechanical techniques, without wet bath chemical processing. Digital photography has revolutionized fashion photography.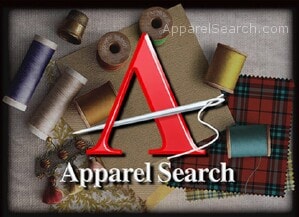 You may also have interest in our fashion models summary page.
We hope this summary of fashion section has been of help to you.
Originally, fashion photography was the art, application and practice of creating durable images by recording light or other electromagnetic radiation, either electronically by means of an image sensor, or chemically by means of a light-sensitive material such as photographic film. Now with digital photography, the method has changed a bit. However, the subject matter has primarily remained the same.
Thank you for using the Apparel Search website.