Fashion models are an important aspect of the fashion industry for many reasons. One of which is that "fashion" very relevant to the visual aspects of fashion. Appearance matters. Fashion models are hired to help promote and display clothing, footwear, and accessories. Models are a visual aid for fashion designers and clothing companies to display their products to the world. This can take place at live events or via the use of photography.
Fashion models are featured at fashion week on the runway, in magazines, catalogs, websites, newspapers, etc. Models walk the runways or pose for photographers.
Fashion Models (ClothingModel.com)
How to become a fashion model?
Being beautiful would be a good start. However, not an absolute requirement. Modeling has a wide variety of criteria. Much depends on the product brand identity, consumer demand, marketing, etc. The modeling industry has a wide variety of modeling goals and categories. Glamour models, alternative models, parts models, plus size models, runway models, fitness models, fit models, print ad models, promotional models, etc.
If you want to become a professional fashion model you may want to learn about Fashion Model Schools.
Are fitness models the same as fit models?
Fitness models are different than fit models. However, fitness models can be fit models. Fitness modeling focuses on displaying a healthy, toned physique. A fit model is primarily to assist with the development of garment sizing. A fit model works as a sort of live mannequin to give designers and pattern makers feedback on the fit, feel, movement, and drape of a garment to be produced in a given size.
Plus Size Models have become an increasingly important segment of the modeling business. In the past, most models had to fit into the "skinny" model role. In modern time, as the populations body type changes so does the need for models that represent the general population. Clearly, models are beautiful in all sizes.
Apparel Industry Models are not all about Glamour Magazines:
The fashion business is not all about fashion week events and glamorous magazine photo shoots. The industry also have trade show events where clothing retailers can meet with wholesalers. These events are not as "fashionable" as Milan fashion week, but they have a very important role in regard to the business of fashion.
Trade show models are important for the apparel industry. This type of model is also referenced as a promotional model. A promotional model is a model hired to drive consumer demand for a product, service, brand, or concept by directly interacting with potential customers. A majority of promotional models typically tend to be conventionally attractive in physical appearance. They serve to make a product or service more appealing and can provide information to journalists, clothing store buyers, and consumers at trade show and convention events. Learn about apparel industry trade shows that hire promotional models. If you are not familiar with apparel industry trade shows, you may also want to read the fashion fair summary page.
Types of modelling include: fashion, glamour, fitness, bikini, fine art, body-part, promotional, and commercial print models. Models are featured in a variety of media formats including: books, magazines, films, newspapers, internet and television. Celebrities, including actors, singers, and reality TV stars, often work as models as well. In fact, many celebrities start their careers as fashion models before catching a break in television or movies.
How to find a fashion model to hire?
A modeling agency is a company that represents fashion models, to work for the fashion industry. These agencies typically earn their income by receiving commission on the projects they arrange between models and companies in search of models. Find Fashion model agencies that work in the clothing industry.
Below are a few resources that you may find to be of interest.
Fashion Models Pinterest Board
Models.com Models.com is one of the most influential fashion news sites and creative resources within the fashion industry, with an extensive database, feature interviews of the creative stars of the industry, and its influential top model rankings.
Vogue Fashion Models - The latest model news, runway looks and off-duty style, from supermodels to new faces.
Harpers Bazaar Fashion Models - Find the latest interviews and pictures of the fashion industry's most stylish models.
Below are a few popular models:
Cara Delevingne
Lana Del Rey
Adriana Lima
Do you have a favorite super model?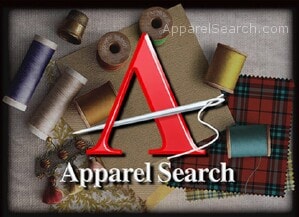 You know who gets intimate with fashion models. Fashion photographers have an intimate relationship (not necessarily intimate in the way you might be thinking). Learn more about fashion photographers from our fashion photographer summary page.
Are you looking for expert advice on how to become a fashion model? Or possibly you are curious as to, "who are the 10 most popular fashion models this year?"
Do you want to become a fashion model?
We hope this summary of fashion section has been of help to you.
Thank you for using the Apparel Search website.