Are you ready to view fashion week photos? Maybe you are looking for a specific event or maybe you simply enjoy looking at random events from around the globe. Either way, the links below should offer some guidance.
View Fashion Week Photos at Google.
View Fashion Week Photos at Bing.
Learn about the various international Fashion Weeks.
Even if you can't attend the various fashion week events, you can get caught up on the latest styles by viewing photographs. We hope you enjoy learning about London Fashion Week, NYC Fashion Week, Milan Fashion Week, Paris Fashion Week and all the others around the globe.
If you enjoy fashion week photos and images regarding fashion, you can also visit our modeling industry website Clothing Model Directory.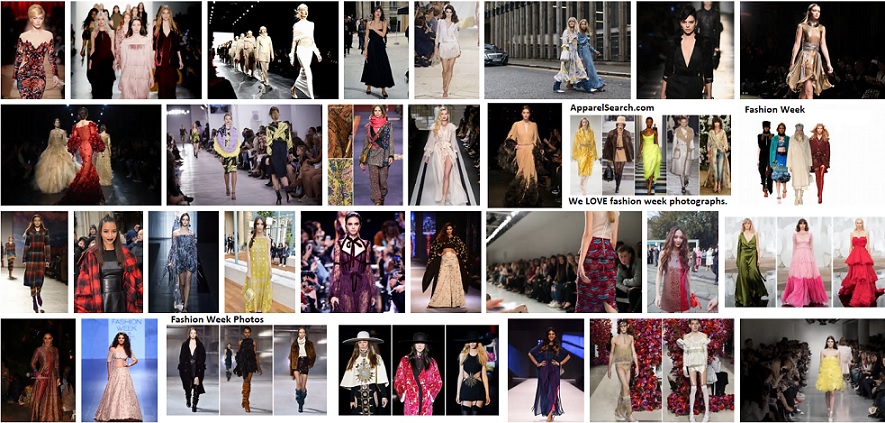 Make sure not to miss the Fashion Week Photos website.
Thank you for using the Apparel Search website.