Fashion Videos - if you are interested in video relevant to fashion, this is the page for you.

Have you seen StyleMouse?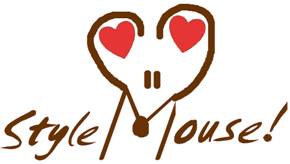 If you are not yet familiar, StyleMouse is the latest and greatest fashion and style video channel on the net.
Watch the latest fashion video on StyleMouse
Fashion Videos by Fashion Designer or Fashion Brand
Fashion Videos by Fashion Week Events
Fashion Videos by Year or Season
When was the last time you watched a movie about fashion? If you have not seen one lately, it may be a good idea to check one out.
Do you have fashion videos that you wish to share with the fashion industry? You are welcome to post fashion relevant videos at our new Fashion Industry Network site.
Don't forget to also visit the Apparel Search fashion channel on Youtube.
Hey, we all like videos. How can you go wrong watching a fashion video. The best part about a fashion video is that it it is beneficial for both genders. Clearly their are differences between men and women (learn the differences). The beauty about fashion is that it serves both unique species
equally. Although I do not want to write too much about why I personally enjoy fashion videos, I can say that fashion models are pleasing to the eye. I guess viewing the "clothing" also has some value.
You may also enjoy the following relevant resources: Fashion Models, Apparel Magazine, and Fashion Books.
We suggest you go to Google Video, and search for videos about fashion, runway show videos, fashion designer videos, and a few other good searches.
Do not forget to check out the best fashion week video website on the internet. The site is actually called Fashion Week Videos.
Do you enjoy watching films about fashion?