A quiz is a test of knowledge, especially a brief, informal test. Fashion quizzes are ones that ask questions regarding clothes, shoes, handbags, fashion accessories, or fashion industry relevant topics.
Question: What type of test is NOT at all relevant to a quiz?
Answer: Quality Testing.
Clothing & fabric quality testing helps ensuring textile and clothing composition is made in the proper quality. The fashion industry wants long-wearing apparel that stands the test of time and meets international quality standards..
Learn more about clothing & fabric quality testing.
By the way, "fashion questions" are on a "fashion quiz". Are you a fashion genius?
Seventeen Fashion Quizzes - The Seventeen Style Stars made a major fashion impact this year, but which celeb's style should you steal? Take this quiz to find out!
Teen Vogue Fashion Magazine Quizzes - Take our fun entertainment, fashion, and beauty quizzes and share your results with friends.
Personal Style Quiz (QuizRocket)
SheKnows Fashion Quiz (What's Your Style?) - Take this quiz and find out what type of styles you're most drawn to. Whether you're an animal print lover or a white tee lover, this quiz will show what type of fashion you truly love most.
Fashion Style Quiz (TheChicFashionista) - The Personal Fashion Style Quiz Make sure to have a pen and a piece of paper available! Question 1. Your personality is often a strong indicator of your fashion persona. For example, a timid, soft-spoken personality usually gravitates towards delicate, romantic pieces.
You may want to also read our fashion questions summary page.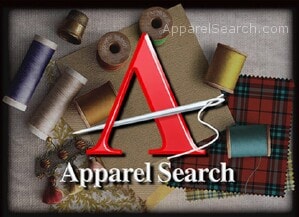 Learn about fashion quality testing methods.
We hope this summary of fashion section has been of help to you.
Thank you for using the Apparel Search website.